New Gear: Spider Holster Launches the Black Widow Kit
Spider has combined its Black Widow line into a single bundle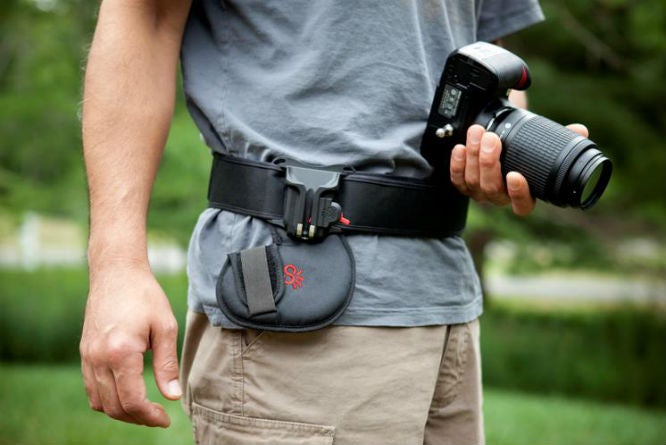 We may earn revenue from the products available on this page and participate in affiliate programs. Learn more ›
Just in time for an ultra, ultra last minute Christmas gift for the photographer in your life, Spider Holsters have bundled together their Black Widow line of holsters and accessories into a single kit. While all the parts are already available individually, the Black Widow Kit combines the Black Widow Holster, Black Widow Belt, Black Widow Pad and a Black Widow Pin into a single $65.99 purchase.
Designed for cameras that weigh less than four pounds, it's hardy enough for entry-level SLRs and ILCs, but anything heavier than that would require some of Spider's more robust gear.
One part of the Black Widow line has received a minor upgrade: the Black Widow Pad now includes an elastic and velcro lens strap to prevent your camera flopping about while strapped to your hip. If you want to pick up the Pad on it's own, it goes for $15.99.