New Gear: PG-31 Power Grip For Sigma SD1
With two extra batteries, you'll be able to shoot all day on a single charge.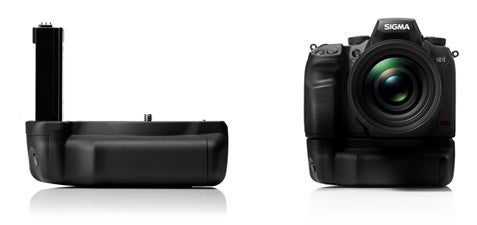 We may earn revenue from the products available on this page and participate in affiliate programs. Learn more ›
Shooters with the Sigma SD1 rejoice, as your DSLR of choice will be getting the PG-31 battery grips in the near future. Newly announced, the accessory holds two dedicated BP-21 battery packs, effectively tripling the amount of time you can spend out shooting. As with most battery grips, it also has a dedicated shooting button to aid vertical photography. With a weight of 10.6 oz (300g), it'll add some serious bulk to the camera, but that's not unexpected.
The official announcement doesn't deign to tell us when it'll be available or at what price, but we're hearing January in the UK and later this month in Japan for 25,000 yen ($320).