New Gear: Nikon SB-910 Flagship Speedlight
Nikon's newest flash unit features an improved user-interface and better durability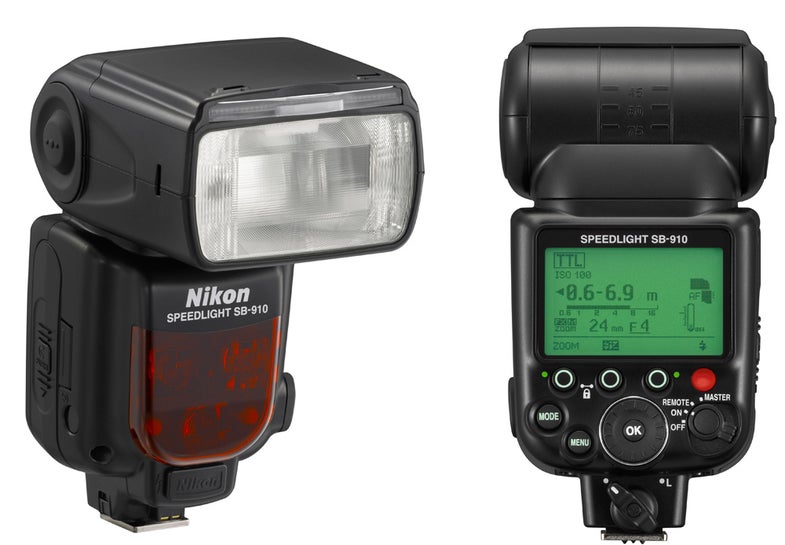 We may earn revenue from the products available on this page and participate in affiliate programs. Learn more ›
Nikon announced the newest iteration of its flagship speedlight today, in the form of the Nikon SB-910. While it's physical flash output and specs haven't change much, compared to its predecessor, the SB-900, the biggest updates come in the form of increased durability and an improved user-interface.
The SB-910 features a brand-new operating system, dedicated menu key and graphic user interface (similar to that found on the SB-700 model), which Nikon is touting as more intuitive and user-friendly than previous generations of speedlights—personally, we're hoping that these updates, espcially the graphic user interface, make their way down Nikon's product line to lesser units, and hereby mark and end to the era of awkward-button-combinations, as found on anything lower than the SB-700—but only time will tell.
Nikon is touting the SB-910 as offering more efficient battery usage as well as an "enhanced Thermal Cut-Out function," which ensure the unit doesn't overheat during prolonged use. If the SB-910 does detect a risk of overheating, while in continuous flash mode, it will automatically delay the recycle time, instead of completely cutting the power, as previous models did.
Other bells and whistles include new heat-resistant hard-plastic filters for use under fluorescent or incandescent lighting (Nikon claims these filters are backward compatible with the SB-900, we will let you know for sure if that is the case). What's cool about these new filters is that when one is placed on the flash unit, the SB-910 will automatically know which one has been affixed and adjust the camera's white balance accordingly.
Just like the SB-900, the 910 offers the same impressive zoom-coverage range of 17-200mm, as well as three different illumination patterns including standard, center-weighted and even. Also, as would be expected, the SB-910 can function both on camera and off as a commander or remote unit.
Available mid-December, just in time for some last minute holiday shopping, the SB-910 will set you back $550.