Canon and VII Gallery – Communicating SPEECHLESS through photography. [Sponsored Post]
Have you ever seen something that you couldn't describe? A setting, image, picture or scene that left you speechless? Imagine communicating the feeling of being speechless with photography. That was the assignment for professional photojournalists at the VII Photo Agency, who were asked to interpret the word "speechless" for the VII Gallery and show everyone what it meant to them.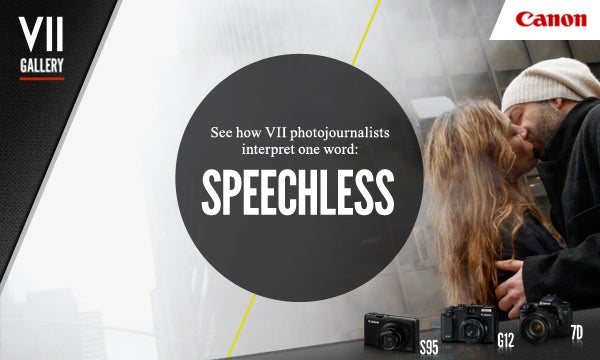 We may earn revenue from the products available on this page and participate in affiliate programs. Learn more ›
The VII Gallery was created by Canon in partnership with the VII Photo Agency to showcase some of the world's top tier photojournalists. The photojournalists used Canon cameras, specifically the advanced point-and-shoot PowerShot S95 and PowerShot G12 cameras and the EOS 7D SLR, to capture photos and video of their take on the word "speechless." Through the VII Gallery, you can browse images for all of the SPEECHLESS projects, and you may also submit your own photos for a chance to have them published online.
The word "speechless" was specifically chosen because it can be interpreted in many different and creative ways. It could be something funny, something serious, or even something wildly absurd. However you interpret the word "speechless," capture it in a few images and submit your project to the Canon VII Gallery. While you're there, be sure to check out photo and video content from the professional interpretations of what "speechless" means to the photojournalists at VII.
See the SPEECHLESS projects and browse the Canon VII Gallery. Visit: usa.canon.com/viigallery