New Gear: Polaroid PL160 and PL150 Combination Flash and LED Video Light
Two lights crammed into the body of a normal speelite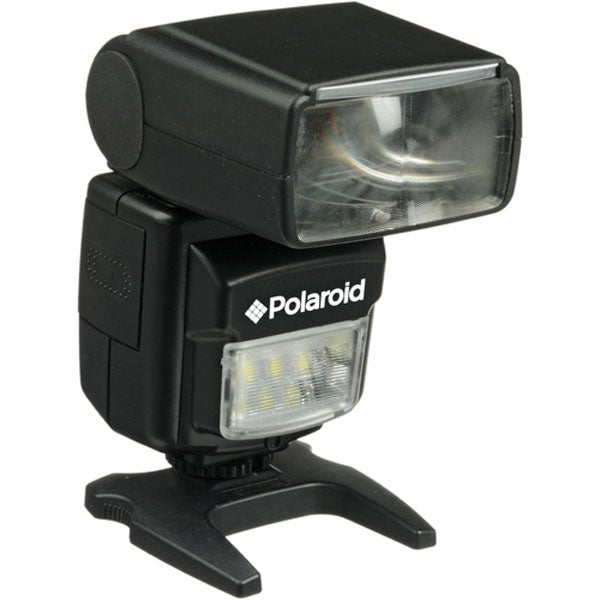 We may earn revenue from the products available on this page and participate in affiliate programs. Learn more ›
We saw some interesting new stuff last week at PhotoPlus, but Polaroid has another new gadget vying for space in camera bags. The new PL160 and PL150 lights offer both strobe and continuous light to accommodate both photos and videos.
The more-powerful PL160 has a guide number of 148′ at 85mm at 1SO 100. It has a built-in optical slave and a rotating head and works with various TTL metering systems depending on the model you buy. Info is displayed on a rear-facing LCD display and it's powered by four AA batteries. The video light is emitted from an LED panel on the front of the flash. It's currently available for $200.
The $160 PL150 is slightly less powerful (Guide number: 137′ at 85mm as ISO 100). It doesn't have the LCD display on the back, but its fastest recycle time is actually shorter at .3-seconds, compared to the .5 seconds offered by the PL160. You also still get the rotating zoom head with built-in reflector panel and the LED video light.