SanDisk Memory Vault Promises To Keep Your Photos For 100 Years
SanDisk's newest external drive claims that it'll keep your files safe for up to a century, but at a cost much higher than most other disks.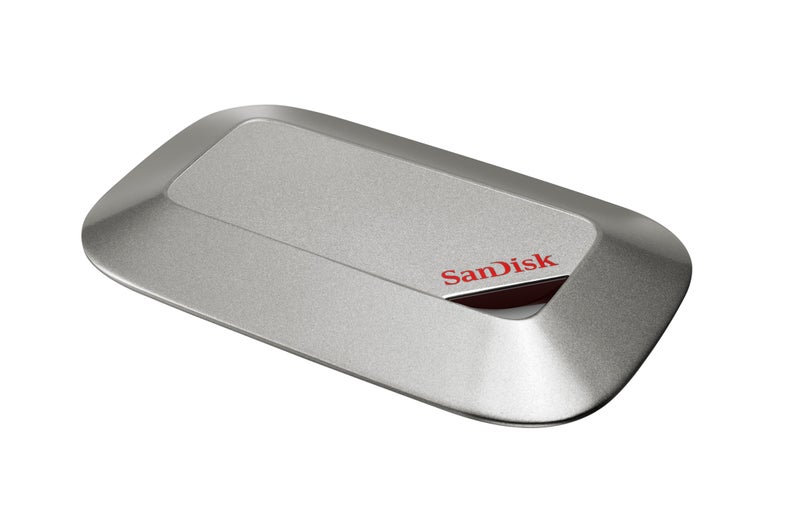 We may earn revenue from the products available on this page and participate in affiliate programs. Learn more ›
The Vault is a new drive from SanDisk's which is accompanied by some rather grandiose claims about longevity, and an equally high price tag. SanDisk has developed this device using their "proprietary Chronolock™ technology", and claim that the files will stay there for up to 100 years.
The idea here is that you can stash digital files in a way to pass on to later generations, because, as SanDisk proudly states in their press release "photos are so precious that 64 percent of U.S. adults would not consider destroying their family photo collection for any amount of money, not even for one million dollars."
For the privilege of a centenarian hard drive, you'll pay $49.99 for an 8GB version, or $79.99 for a 16GB edition.
Obviously, they haven't actually tested this over a century, but instead likely use accelerated data retention testing, which is mostly linked to temperature, and assumes static and humidity protection. So what they're saying is that if you keep the disk in perfect preservation, it should last.
One thing that does make us a little skeptical of the concept as a whole is the assumption that people will still be using — or even have access to — USB 2.0 in 100 years. Everyone was shocked when the original iMac didn't have a floppy drive, but they quickly disappeared. A new MacBook Air has neither an optical drive, nor a FireWire port, which for years were the two standards for backing up your media. A generation of digital artists relied on Zip Disks, even with their catastrophic failure rate. Hell, even century old photographic prints can be beyond recognition if they haven't been stored and preserved appropriately.
With such a high price tag and difficult to test claims of longevity, you can see why we're a tad skeptical about the Vault. Here's a 16GB USB stick for $20. It might not last a century, but you probably won't need it to. Oh, and then there's the cloud…