Manfrotto Announces New Premium Line Of Bags And Coats
Tripod manufacturer Manfrotto has just announced a new series of camera bags and apparel, and while they're Europe only, we hope they'll hit our shores soon.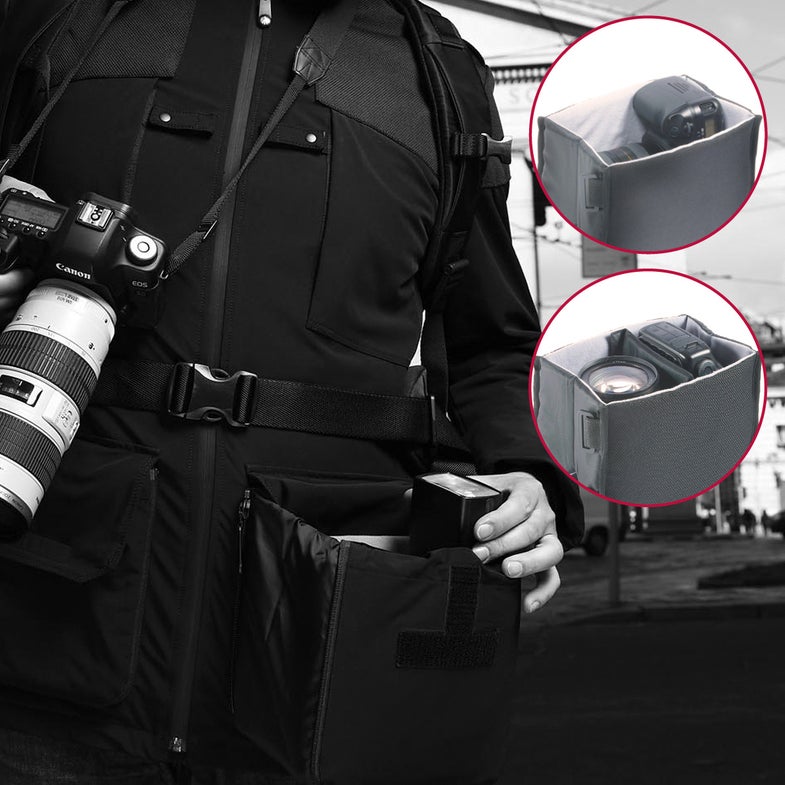 We may earn revenue from the products available on this page and participate in affiliate programs. Learn more ›
Manfrotto are best known for their excellent tripods, but it turns out the Italian company has their eye on more than just keeping your camera stable. They've just announced the Lino line of high end bags and coats, which cost a pretty penny, but seem to have some pretty nifty features. You can see this new gear on their website, but here's a breakdown of what's new.
Pro V Backpack £389
Pro VII Backpack £409
Pro VII Roller Black £499
Pro V Messenger £269
Pro VII Messenger £299
Pro Field Jacket (shown above) £449
Pro Soft Shell Jacket £199
Pro Wind Jacket £389
As I'm sure you can gather from the prices, these bags and coats are destined for Europe, but we're hoping to see them on American shores too. Why? Because at the very least, the Field Jacket is absolutely ludicrous in what it can do.
The pockets can be extended to be large enough to hold lenses and strobes using a modular system — and when these are added, they hook all the way up into the coat's shoulders to better distribute the weight. When you're not using the modular pockets, they're padded, and can be impromptu knee rests.
The coat's epaulets can snap down over your camera or bag's straps, making sure it doesn't slip away, and they shoulders are extra padded to absorb some of the weight. The front of the coat has special tabs for strapping your camera in place so it doesn't flop around like a headless chicken while you move.
At £449, that's around $700 for a coat, but I can't lie, I'm pretty impressed by how much thought has gone in to making this thing actually useful for photographers. Sure, it looks goofy, but it's no worse than the standard photographer's vests, covered in straps at all angles.
Though I still don't understand what the Manfrotto cap does that's special.