Apple Quietly Brings Back Final Cut Studio
After the disastrous launch of Final Cut Pro X, Apple has started selling Final Cut Studio to customers who call in.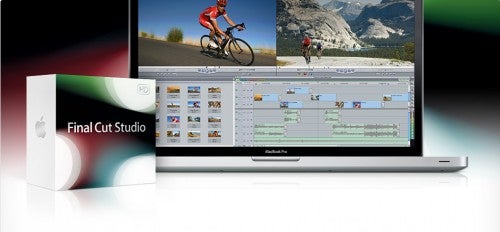 We may earn revenue from the products available on this page and participate in affiliate programs. Learn more ›
When Apple released Final Cut Pro X, they did so to much fanfare, and then disappointment. While semipro users loved the new $299 price point and digital download, professionals who had been relying on the software for years suddenly found many industry standard tools completely gone. The backlash was quick to arrive and severe — and big enough that Conan O'Brain made fun of it.
Final Cut Pro along with Aperture are the two arms of Apple's professional level video and image editing tools, compared to the consumer friendly iMovie and iPhoto apps. One of the bigs complaints against Final Cut Pro X is that it handles like an upgraded version of iMovie rather than a newer edition of Final Cut Pro.
Apple news site MacRumors yesterday found that Apple has quietly done what many were hoping they would do, they've put the older version of Final Cut back on sale. The $999 Final Cut Studio — which includes Final Cut Pro 7, Motion 4, Soundtrack Pro 3, DVD Studio Pro 4, Color 1.5 and Compressor 3.5 — can be purchased again, but only through telephone sales. You have to call 800-MY-APPLE and ask for it, you can't buy it online or in an actual store.
Jim Dalrymple of The Loop reached out to Apple for comment and a spokesperson said, "as we've done before with many end-of-life software products, we have a limited quantity of Final Cut Studio still available through Apple telesales to customers who need them for ongoing projects."
Hopefully this means that people who require the features of Final Cut Pro 7 will be able to get their hands on it until Apple gets Final Cut Pro X to the stage where professionals can use it again.