Adobe Releases Lightroom 3.5 And Camera Raw 6.5 With More Cameras And Lenses Supported
Adobe Lightroom and Camera Raw have just been updated, and can now handle more than 20 more cameras and lenses, including new ILCs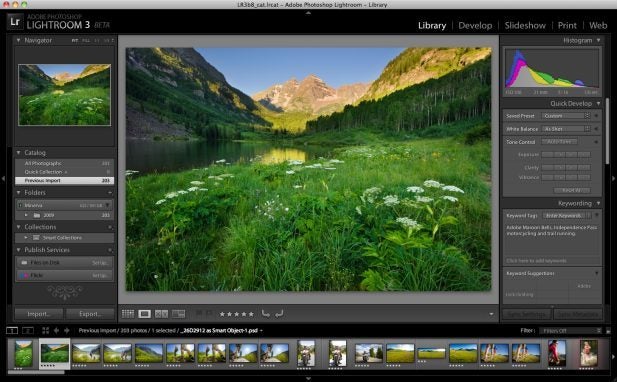 We may earn revenue from the products available on this page and participate in affiliate programs. Learn more ›
Today saw Adobe update Lightroom and Camera Raw with support for 23 new cameras, as well as 27 new lens profiles, mostly from Hasselblad. The update has also patched a number of bugs from both applications, but there is one major known issue in Lightroom 3: if you use Mac OS X 10.7, you will no longer have tethered support for the Canon 5D, 350D/Rebel XT, or 20D.
Many of the newly supported cameras are recently announced ILCs from a number of major manufacturers, including the Olympus E-P3, E-PL3, and E-PM1; the DMC-G3 and DMC-GF3; the Pentax Q; and Sony Alpha NEX-C3 and NEX-5N. You can download the updates from here.
There's a full list of newly supported cameras after the jump.
Fuji FinePix F600EXR
Hasselblad H4D-60
Leaf Aptus II 12
Leaf Aptus II 12R
Nikon Coolpix P7100
Olympus E-P3
Olympus E-PL3
Olympus E-PM1
Panasonic DMC-FZ150
Panasonic DMC-G3
Panasonic DMC-GF3
Pentax Q
Phase One IQ140
Phase One IQ160
Phase One IQ180
Phase One P40+
Phase One P65+
Ricoh GXR MOUNT A12
Sony Alpha NEX-C3
Sony Alpha NEX-5N
Sony SLT-A35
Sony SLT-A65
Sony SLT-A77
Hasselblad "FFF" files created by the Hasselblad Phocus software for currently supported models are also now supported. (FFF files created using the FlexColor software are not supported)
For more information about supported cameras, lenses and bug patches, see Adobe's blogpost on the update.