Ace Hotel Puts Impossible Project Polaroid Cameras in the Minibar
The high-end Ace Hotel has started putting special, limited edition refurbished Polaroid cameras in each room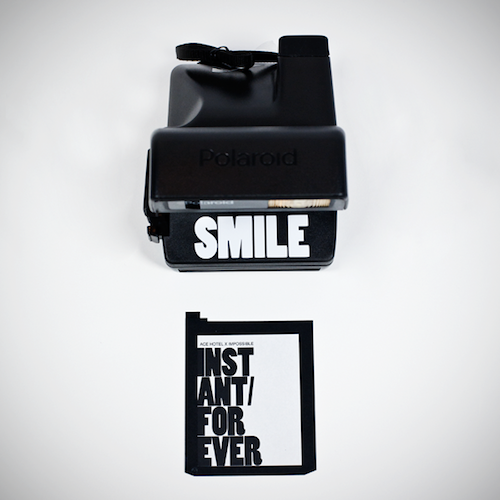 We've covered Ace Hotel's flirtations with the world of photography before, but their newest move just blows us away with how cool it is. Guests at their hotel will find something unexpected in the minibar: a refurbished Polaroid camera and custom packs of Impossible x Ace Hotel PX600 Silvershade instant black & white film
The move is being done in conjunction with the Impossible Project, and if you don't find yourself in one of their physical locations, you can try and pick up one of the cameras online, though they're currently out of stock, and at a handful of Impossible Project stores. We're not sure how much it'll set you back to take the camera and film out of the minibar, but the online purchase price is $150, so it's not going to be cheap. Even without buying the special rebranded refurbished polaroid camera, you can still pick up an individual limited-edition film pack through the Impossible Project.
In celebration of the move, Ace is putting together an exhibit of Polaroid art by "friends of Ace and The Impossible Project", but are having an open call for submissions. You never know, this could be your shot at instant-print glory.
Ace is calling this part of their year-long collaboration with Impossible Project, so we may see even more interesting things coming out of them soon.