Website Helps Recover a Nikon D3 Using EXIF Data
A serial number embedded in EXIF data has lead to a photographer recovering a $9,000 Nikon D3 and lenses.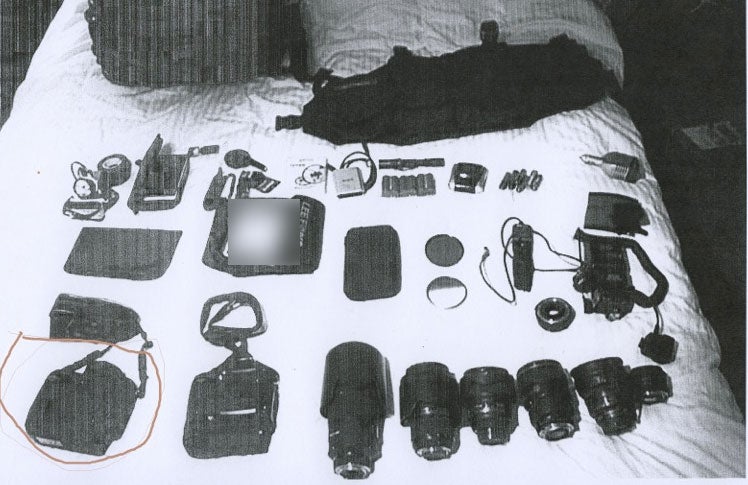 We may earn revenue from the products available on this page and participate in affiliate programs. Learn more ›
Earlier this year we reported on an online service that would trawl through images posted online, looking for your camera's serial number in the EXIF data. The site we mentioned, Stolencamerafinder aren't the only organization doing this, and GadgetTrak have just managed to help a photographer regain a stolen Nikon D3.
John Heller was on assignment for Getty Images at the Egyptian Theater in Hollywood, when his Nikon D3 and lenses were stolen, but it wasn't until a substantial amount of time later that he searched for the camera's serial number on GadgetTrak's service, which has indexed all the serials embedded on images from 500px and Flickr from 2006 onwards. With a positive hit on a couple of photos on Flickr, the police were able to track the camera down to a photographer, who bought it not knowing its origins — and even had a receipt for the transaction.
This marks the first time a stolen camera has been recovered using one of these services. Since the serial is a permanent fixture of the camera and embedded into all images, unless the photographer routinely strips all EXIF data, it'll be in the file.
It's cool to see this technology bearing fruit, though I must admit, I'm surprised that this is the first time this has ever happened — either people are cannier about removing EXIF data than I thought, people don't know to search for it, or thieves aren't uploading images in the right places.
[via BoingBoing]