Panasonic Announces the Lumix G "X" 14-42mm f/3.5-5.6 and the 45-175mm f/4-5.6 Micro Four Thirds Lenses
These are the first of Panasonic's new high-end "X" series of glass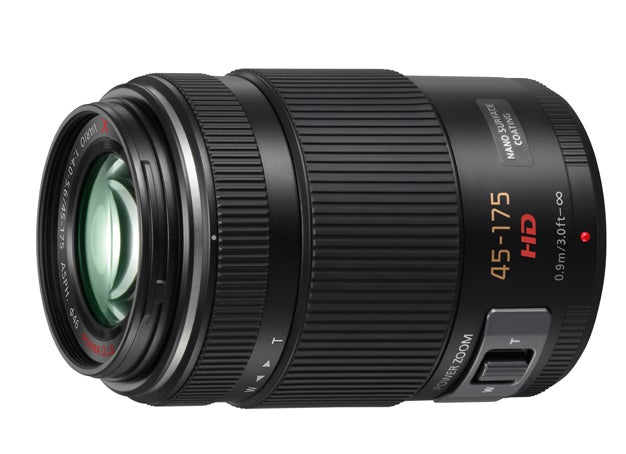 We may earn revenue from the products available on this page and participate in affiliate programs. Learn more ›
Panasonic announced two new lenses for its Micro Four Thirds line of cameras today, in the form of the Lumix G "X" Vario PZ 14-42mm F3.5-5.6 OIS pancake lens and the Lumix G "X" Vario PZ 45-175mm F4.0-5.6 ASPH OIS zoom lens.
These are the first two lenses in Panasonic's new "X" series, which denotes their highest-performance glass—they are also quite different from any other Micro Four Thirds Lens currently available thanks to a variable-speed zoom control located on the lens barrel. The lever is essentially the same idea as the variable-speed zooms found on a traditional camcorder.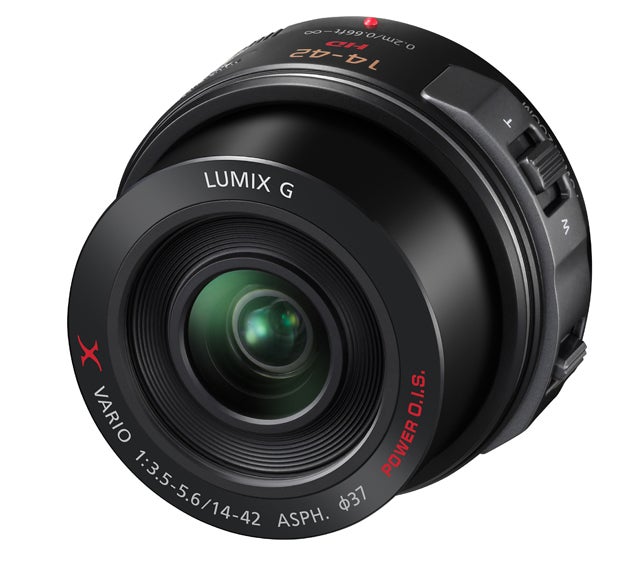 The 14-42mm F3.5-5.6 OIS pancake lens
The 14-42mm (28-84mm 35mm equivalent) f/3.5-5.6, and its big-brother counterpart, both seem like they were manufactured with videographers in mind—however that doesn't stop the 14-42 from being completely retractable, and as a result, extremely compact.
As mentioned, its most notable feature is an electric-powered zoom. It should be noted that Panasonic assures that the electric zoom function on both lenses are extremely quiet, so as to not create noise during video capture. Other features include a manual focus lever, again great for videography, and, as would be expected, it offers Panasonic's POWER O.I.S.
The 14-42 will be available in October bundled with the Panasonic GF3 in either black or silver for $749.99, or on its own for $399.99.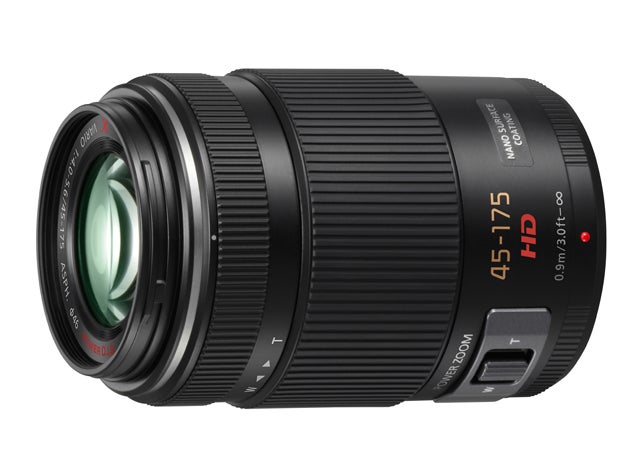 45-175mm F4.0-5.6 ASPH OIS zoom lens
Panasonic's other new "X" lens, the Lumix G X Vario PZ 45-175mm F4.0-5.6 ASPH Power OIS zoom, also features the same sort of variable-speed zoom lever found on the 14-42, "X". However unlike the 14-42, it offers a secondary way to focus and zoom via traditional-style rings. We say "traditional-style" because the rings do not mechanically control the zoom and focus, they simply mimic that movement, but work electronically.
Despite it's massive zoom range of 45-175mm (90-350mm 35mm equivalent), the lens itself never expands or contracts—it remains at 90mm in length at all times. It also weighs only 7.4 ounces.
Bells and whistles include a Nano Surface Coating to cut down on lens flare and ghosting, as well as two Extra-low Dispersion elements for dealing with chromatic aberration. Like the other "X" lens, it features Panasonic's POWER O.I.S. technology.
Available this September in either black or silver, the 45-175 will run you $449.99.