DSLR Controller Android App Lets You Command Your Camera With Your Phone
A newly announced Android app lets you take control of your Canon DSLR via a USB cable.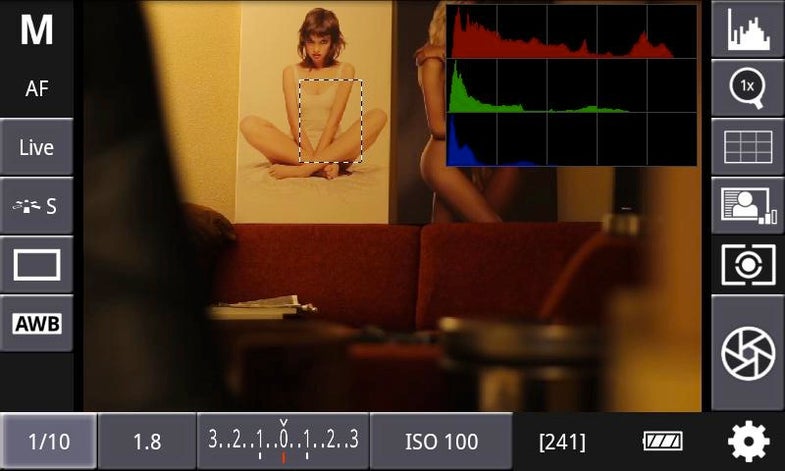 When it comes to photography apps, iOS tends to get a lot of love, but an Android developer has just released the beta of what might just be a killer app for the platform. DSLR Controller is an application crafted by well-known Android developer Chainfire, which lets you control your Canon DSLR via your Android phone — with a few caveats.
The app is still in beta and has an asking price of $8.56, which may seem steep, but Chainfire is known for producing excellent software. The app feeds the live view out of your camera and into your cellphone via USB cable, giving you complete access to a full suite of controls, including zoom controls, exposure compensation, focusing, and everything else you would expect.
What's the downside? The compatibility is pretty limited right now. You need a Canon DLSR with Live View and an Android device that has USB host support — which are any tablets running Honeycomb, and one known phone, the Samsung Galaxy S2.
For all you Nikon shooters, apparently Nikon support is in the works.
According to TechCrunch, this isn't the first Android app that would let you control your camera, but the others required you to plug your SLR into your computer, and then use an Android app to run it. This removes the middle step, allowing you to hook the camera and the phone directly together.
Samsung flirted with a similar concept this year with the Samsung SH100 which can join a Wi-Fi network and then be run via any Galaxy S smartphone.
While it's still a beta release and thus a little buggy, this app looks to be a remarkably good one, and definitely worth looking into if you have a Canon and an Android tablet or smartphone.
[via TechCrunch, Gizmodo]