Induro Announces Three New BHS Series Tripod Ballheads
Tripod manufacturer Induro has just announced three new ballhead mounts.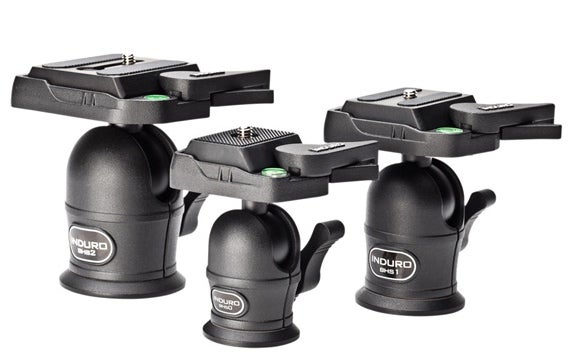 We may earn revenue from the products available on this page and participate in affiliate programs. Learn more ›
Induro's newest addition to their catalogue is an array of lightweight ballhead tripod mounts. The BHS series ballheads come in three different sizes, priced from $52-$76, depending on the version you get. All three mounts have a single action control for adjusting head rotation and camera position simultaneously. They have snap-in quick release plates, integrated bubble levels, and a dual locking quick release system. The heads should be compatible with most tripods on the market.
The BHS0 will weigh you down 0.5 lbs and is rated up 10.3 lbs of camera. The larger BHS1 weights 0.6 lbs and can take up to 12.8 lbs, and the largest of the trio, the BHS2, is deisgned for large SLRs and medium-format cameras, and holds a load of up to 18.7 lbs, and weighs 0.8 lbs.
"Induro's new BHS-Series Ballheads have been designed with today's on-the-go professional photographer in mind," said Jan Lederman, President of Induro. "With features that allow for spot-on accuracy as well as extra camera locking security, photographers can be confident that these ballheads will be an affordable accessory they can rely on."