Behind the Scenes: FUJIFILM FinePix X100
FinePix X100: The Professional's Choice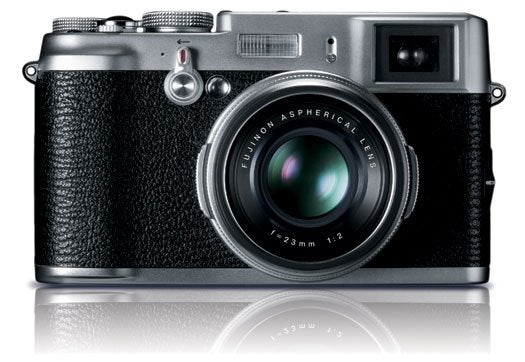 We may earn revenue from the products available on this page and participate in affiliate programs. Learn more ›
Since the introduction of this camera at Photokina in 2010, this camera has inspired more conversations than any other compact digital rangefinder camera.
Uncompromised Design and Engineering
When designing the FinePix X100, Fujifilm engineers were faced with engineering challenges. They were driven to design a high precision compact digital camera that combines modern technology with traditional camera design that would produce the highest quality images. They set upon the combination of a large APS-C CMOS sensor (12.3 megapixel), a hybrid viewfinder, and a precisely matched FUJINON 23mm single focal length fixed F2 lens – all presented in a retro rangefinder design – that produces unsurpassed image quality and makes the X100 a modern classic.
Unsurpassed Image Quality
The engineers designed the custom 12.3 megapixel APS-C CMOS high-performance sensor to optimize angle-of–light incidence to work with the FUJINON lens. The lens was specially developed to maximize light gathering efficiency, extending to the perimeter of the sensor, providing sharp images with exceptional clarity. This sensor, when combined with the new EXR Processor, achieves the highest resolution, sensitivity and dynamic range for ultimate image quality.
Unparalleled Hybrid Viewfinder
In addition, the Fujifilm engineers knew that the enjoyment of framing the world through a viewfinder was a unique photographic experience. So they designed the Hybrid Viewfinder that delivers the traditional window–type "bright frame" optical viewfinder experience while delivering the latest electronic viewfinder system found in most mirrorless digital cameras. The simple one-touch control offers expanded freedom.
Uncommon Results
And in the end, the resulting FUJIFILM FinePix X100 embodies the challenge of meeting the demands of the professional photographer with Fujifilm's technological expertise, to provide the outstanding level of image quality in the classically beautiful body that you see today.