The Leica Lens Holder: Why Doesn't Everyone Do This?
A piece of Leica gear from around 2008 has been doing the rounds on the gadget blogs, and making us wonder why it isn't more common.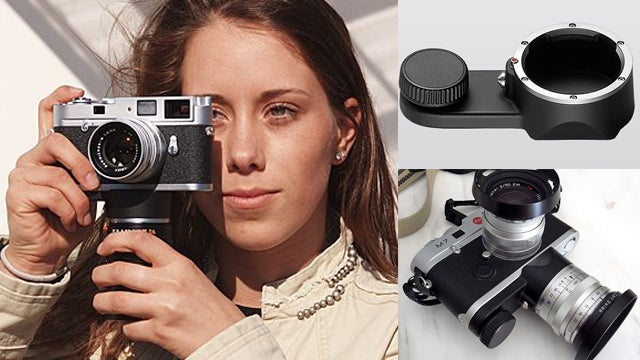 We may earn revenue from the products available on this page and participate in affiliate programs. Learn more ›
This morning we saw a very interesting piece of Leica gear spreading like wildfire over the gadget blogs of the world. The Leica lens holder M goes for $200 from the official store or around $170 from Amazon — but the funny thing is that this holder has been for sale since at least 2008. So why has it made such a splash again today? Because it's an incredibly smart idea, and one that makes us wonder why it isn't more common.
The lens holder is designed for the Leica MP and M7, and it screws into the tripod mount at the bottom of the camera, adding a false mount to the bottom. This allows you to screw a second lens into place, so that you can have it on hand when you want to swap lenses — without having to worry about rear lens caps.
You can also use the lens as an additional grip, or an impromptu monopod, if the feeling grabs you.
It's a brilliant and simple design that massively simplifies using a second lens — which otherwise either requires rooting around in your gear bag, or else stuffing one in a large pocket. At $200 it seems a little pricey, but I think you can blame a bit of that on who makes it.
Though if you use it and drop your camera…now you're breaking twice as many lenses.