Watch A Canon Lens Made From Raw Materials To Finished Glass
Canon has a website which takes through the step by step process of putting together a lens.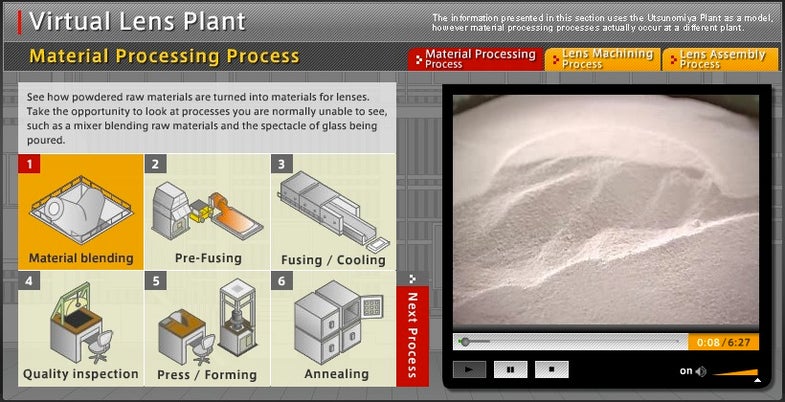 We may earn revenue from the products available on this page and participate in affiliate programs. Learn more ›
Canon's Virtual Lens Plant may have been kicking around the vastness of the internet for a while, but this is the first time we've seen it. It's an incredible journey from taking the raw silica, processing the materials, machining the lenses, and then finally assembling together the glassware that you'll attach to the front of your camera. This mini-documentary about fifteen minutes long all told, and an intriguing look into the process.
If you've ever wondered why your lens can cost thousands of bucks, this is a pretty interesting way to put it into perspective. The material blending, pre-fusing, fusing, inspection, forming, grinding, polishing, aligning, coating, and then finally assembling this 500mm f/4 gives you a pretty good idea where the $7,000 price tag comes from.
It doesn't hurt that the guy narrating reminds me of the smooth-talking announcers of grade-school documentaries.
[via Reddit]