Spider Holsters Go Multicamera With The SpiderPro Pad
Following on the success of the original SpiderPro holsters, Spider has released new dual camera capable versions.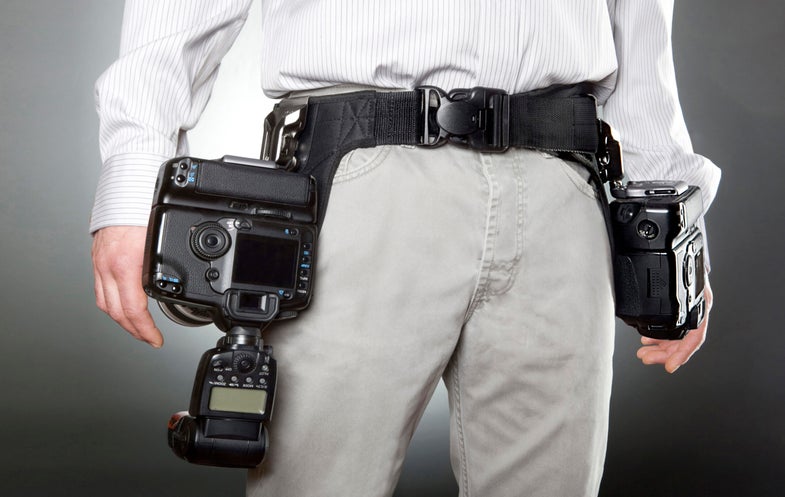 We may earn revenue from the products available on this page and participate in affiliate programs. Learn more ›
Spider Holsters made a big name for themselves with their SpiderPro holster, moving your SLR away from hanging around your neck, and putting it on your hip for easy shooting. Now they've expanded their line into a new dual camera system, allowing you to strap two cameras around yourself, like a photographer cowboy. The DualCam system will set you back $235 for a complete kit to attach two SLRs to yourself — a godsend for people who like having two cameras with two lenses ready to go at all times. I'm willing to bet that the wedding photographers will love this.
One of the niftier features of the DualPro is that it's completely modular. If you're only carrying one camera into the field, you can remove one of the pads, and travel a bit lighter. This also allows Spider to sell a conversion kit, for those who already have the single-camera edition. For $120, you get all the gear you need to take your existing SpiderPro holster, and add a second pad to it, negating the need to buy an entirely new accessory to handle more than one camera at a time.
I'm just waiting for someone to jury-rig another six pad onto this thing, and have a belt of SLRs, ready to shoot at a moments notice.