We Want This: Multiblitz Profilux Backpack Lighting Kit
Multiblitz somehow managed to cram a complete two-strobe location lighting kit into one super convenient backpack.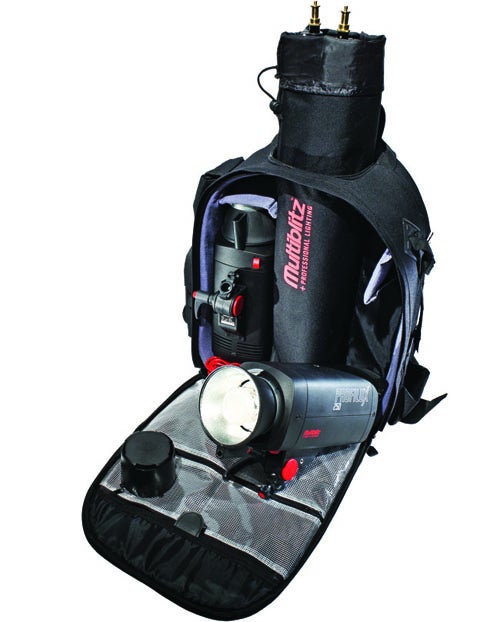 We may earn revenue from the products available on this page and participate in affiliate programs. Learn more ›
Multiblitz, the lighting specialist that invented the monolight more than 30 years ago, has excited us again with what may be the most portable monolight kit ever: The Profilux Backpack kit.
It comes with two intermediate-level Profilux strobes and almost everything else needed for location lighting, including the bag—letting you carry a whole studio on your back.
The 250 watt-second strobes are German-made, with LED power readouts, optical slaves, six controls, and built-in lightstand adapters. All the kit's contents pack and unpack with absolute ease, and it weighs only 27 pounds loaded. All we need now? A low-weight, rechargeable battery to free us from having to plug in the lights.
The Profilux Backpack kit is available now for $1,250, for more info, head to Multiblitzusa.com.