Samsung Blog Reveals Incredible Retro NX Prototypes
A recent blog post from Samsung revealed a number of never before seen concept cameras.
We first got wind that Samsung was planning a micro four-thirds competitor in 2009, when they unveiled the NX prototype at PMA, their first attempt at an interchangeable lens compact (ILC) camera. A new blog post from Samsung shows us just how radically different some of their prototypes were, and how much things changed between the various stages of design and the eventually released NX10.
The image above comes from the official Samsung Imaging blog, in which they discuss the planning and production behind Samsung's lenses, but it's this photo of the prototype cameras that really grabs us. Those large, cubelike cameras immediately jumped out at us as being very interesting. They look like someone took a medium format camera, and shrunk it down to miniature size.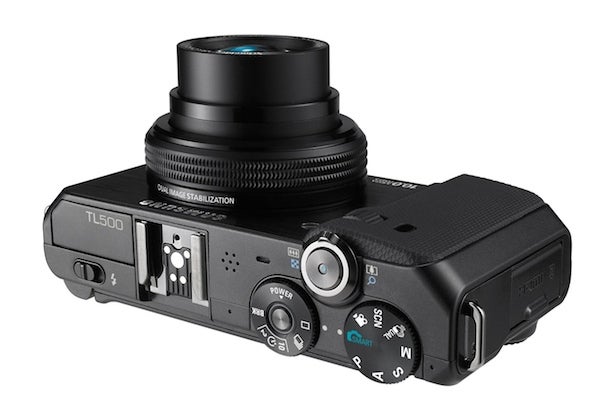 While the NX line has so far been aggressively modern, especially the NX100, one of those concept cameras looks very retro, with control dials lining the top of the body. While the NXs never got those nifty dials, Samsung's high-end compact — the TL500 — seems to share some lineage with that concept.
We reached out to Samsung to see if they were willing to comment on these prototypes, but as of publishing we've not heard anything back.
[via 1001 Noisy Cameras]