Noktor Promises f/0.95 Lenses For Sony E-mount
After briefly disappearing, Noktor is back on the scene and promising to bring their hyperfast lenses to Sony's NEX platform.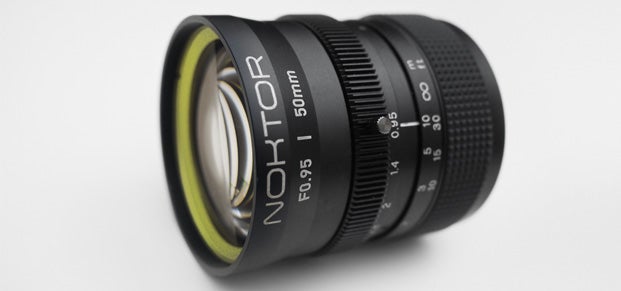 We may earn revenue from the products available on this page and participate in affiliate programs. Learn more ›
In early May, we heard rumors that contentious lensmakers Noktor were shutting down, only to reappear shortly after having being bought out by SLR Magic. Now the double headed organization has fired up its Twitter engines and launched a new website. Soon they'll start selling the f/0.95 50mm lens that made them famous, and they'll expand from just micro four-thirds to Sony's E-mount too.
When Noktor first arrived on the scene in March of 2010, all they had to offer was a slick website, a name that sounded like the offspring of Nikkor and Noctilux, and the promise of a lens faster than f/1.0 for less than a $1000. Not really comparable, but the Leica Noctilux-M 50 mm f/0.95 goes for around $10,000. Once the Noktor lens went out, reviews were decidedly mixed, and criticism against the company ramped up substantially, especially when it was discovered that the lenses were originally CCTV lenses welded to a new mount. Ken Rockwell gave the company a blistering stripping down for their over-marketing of the product.
Now the company is back, and under the ownership of SLR Magic. They're claiming the new batch of lenses will look different, but it seems like they'll be the same cheap security cam lenses with a C-mount adapter built-in. The lens will go for $1000 at first, and be available first to people on the Noktor mailing list, and other lenses are rumored in the works.
There's still an argument that you can put together a functionally identical lens by grabbing the Goyo CCTV lens from an industrial source and just using a mount adaptor.
When the lenses ship out we'll have a better idea of how they handle, but for a $1000, it's still the fastest thing you can put onto your camera — just don't expect it to blow your mind with image quality or performance.
[via 1001 Noisy Cameras]