ACDSee Pro 4 Takes Aim at Lightroom Users
An update makes the race for RAW workflow supremacy that much closer.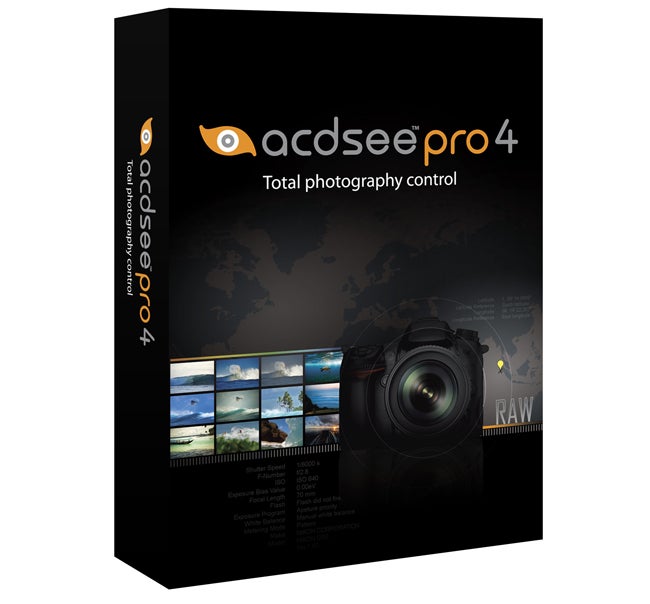 We may earn revenue from the products available on this page and participate in affiliate programs. Learn more ›
ACDSee Pro 4 promises to be a complete solution for sorting/editing RAW images and distributing them to clients via a free cloud service. Aimed at working professional photographers, it is a direct competitor to Adobe's Lightroom.
In fact, on paper, both products seem nearly identical; both are catalogue based all-in-one solutions that offer non-destructive editing, full RAW processing, as well as sorting and key-wording capabilities.
ACDSee Pro 4 features a patented Lighting and Contrast Enhancement (LCE) exposure HDR algorithm, which ACD claims will make improving lighting and contrast much easier. Similar to Lightroom's Exposure, Fill Light and Recovery controls, See Pro 4 offers the ability to correct uneven lighting, control just the darks or the lights in an images, or selectively darken or lighten specific areas of a photo (think burning and dodging).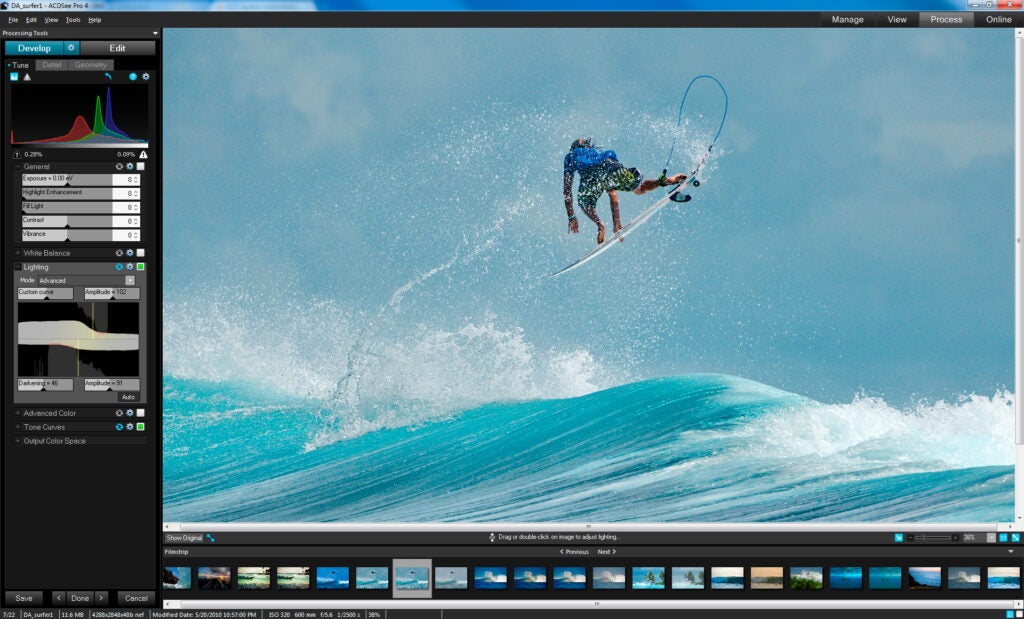 ACDSee Pro 4's processing mode.
See Pro 4 also allows for batch processing, which is a huge time-saver when you have many images from the same shoot. All editing and changes happen in real-time without creating a physical new file. Again, like Lightroom, one can easily revert back to the original image thanks to non-destructive editing.
See Pro 4 also offers a highly customizable application toolbar and layout, to meet its users' needs. Other nice features include free access to ACDSeeonline.com, a cloud-based sharing site for use between photographers and clients, which makes sending password–protected galleries incredibly simple. However users are not tied down to just using ACDSeeonline.com, the program also plays nice with Facebook, Twitter, SmugMug, Zenfolio and personal Web sites.
While we have not had a chance to use any of ACD's previous editing programs, we are very excited to get a copy of See Pro 4 and see how it compares to Adobe Lightroom 3. You can pick up a copy of the all-in-one program now for $239.99 (compared to $299 for Lightroom 3). For more info, head to acdsee.com.