Canon and Jill-e Team Up For Camera Toting Handbag
Canon has teamed up with bag makers Jill-e for an exclusive gadget bag.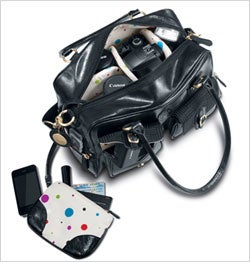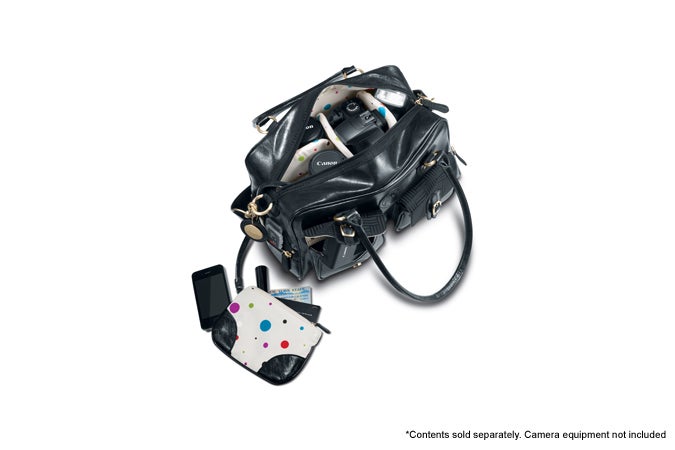 Jill-e Canon Bag
Jill-e is a company that specializes in making camera bags that look nothing like the traditional, and often drab, satchels used for toting gear. Stylistically linked to large handbags, messenger bags and funky backpacks, they're great for shooters looking to switch up their style, but even better for travelers who don't want to advertise that they're lugging around thousands of dollars in gear.
Canon and Jill-e have just teamed up for an exclusive Deluxe Gadget Bag, which is only available through Canon, and goes for $109 in their online store. It can hold a DSLR body, and up to four lenses, flashes and other large parts. Plus it has plenty of exterior pockets for your card reader, cables, extra batteries, chargers, and other tools of the trade. The outer layer is made of faux leather, and the padded interior is festooned with polka dots, and has adjustable dividers to better fit your gear.
And yes, that is a matching pouch in the shot above.
It's always good to see someone pushing the boundaries of what can be a rather boring and utilitarian part of photography. Not every camera or camera bag has to look identical.