Nikon D5100 DSLR Has a Swiveling Screen, Full-Time Video AF
Nikon's newest starter DSLR has quite a bit to offer and seems ready to rumble with Canon's new T3i.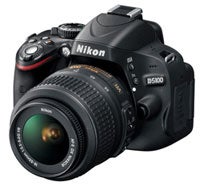 We may earn revenue from the products available on this page and participate in affiliate programs. Learn more ›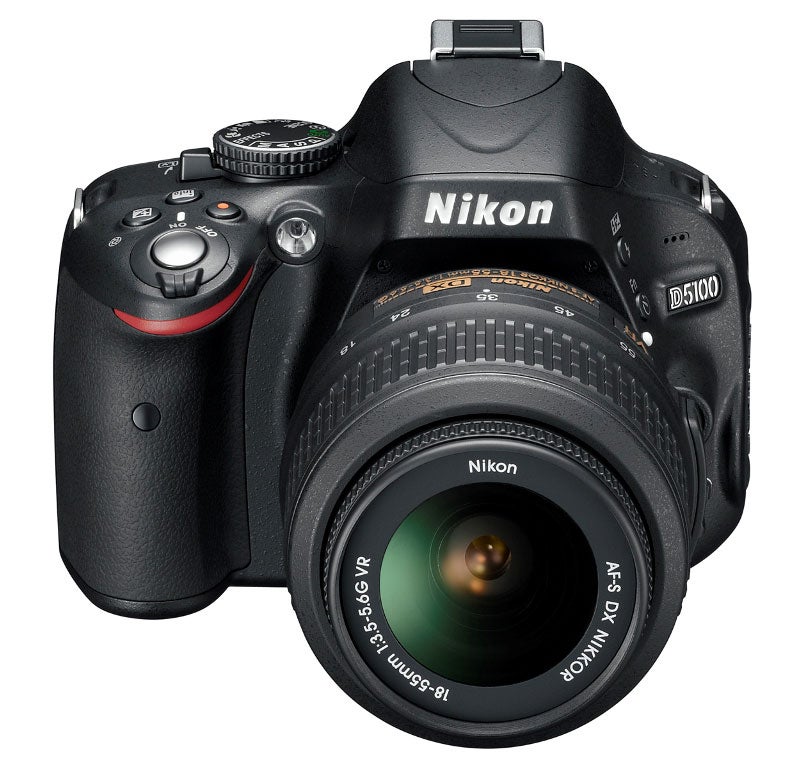 Nikon D5100 Front
Nikon D5100 Front
If you have been considering buying one of Canon's new Rebel T3i bodies, your search for a new camera just got a little more complicated. Nikon's newest DSLR is the follow-up to the 12.3-megapixel D5000.
Getting right to the guts, the D5100 comes equipped with a 16.2-megapixel DX-format (1.5x crop factor when compared to full frame sensors) CMOS sensor. That's coupled with their EXPEED2 image processor. Native ISO range has been expanded to cover a range from 100 to 6400, allowing for expansion all the way up to 25,600.
While the swivel function on the D5100 is pretty similar to that of its predecessor, there have been some improvements in the display department. The D5100's 3-inch screen has 921,000 dots and squeezes out a higher contrast ratio than the D5000. The AF system maintains the same 11-points, while exposure readings are handled by Nikon's Scene Recognition System and 420-pixel 3D Color Matrix Meter RGB sensor.
One of the more notable additions comes in the form of the constant auto-focus during video capture, somethinng you won't find in any other brands' true DSLRs. As far as footage, it can capture 1080p and 720p at both 24- and 30-frames-per-second. From a photographic standpoint, burst rate maxes out at 4 FPS.
We're not always crazy about Special Effects modes, but the D5100 does have a few interesting ones. Along witht he standard stuff like Color Sketch, miniature effect and Selective Color mode. But, they have also included a Night Vision mode, which effectively raises the camera's ISO to 102,400 if you're willing to accept lower-quality, monochrome images. There's also a built-in HDR mode, which combines just two images (which can be over- or underexposed up to 3EV) into a single HDR picture.
It start shipping later this month for a body-only price of $799. For $899, it comes as part of a kit with the AF-S DX Zoom-NIKKOR 18-55mm f/3.5-5.6G ED VR lens. That puts it directly across the proverbial camera boxing ring from Canon's new Rebel T3i. We'll share our test results as soon as we're able.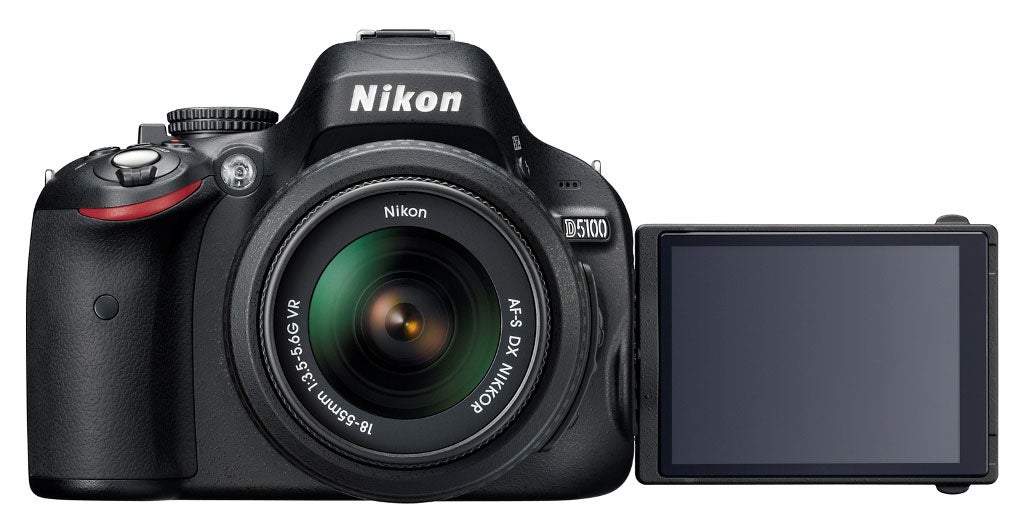 Nikon D5100 Front With Open Screen
Nikon D5100 Front With Open Screen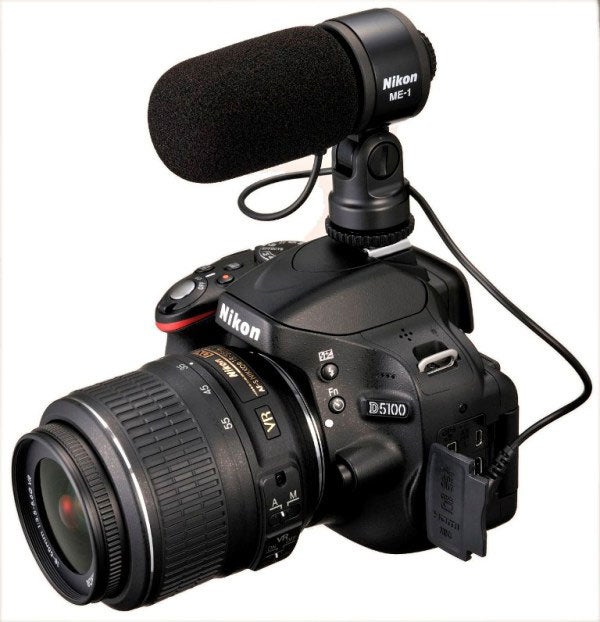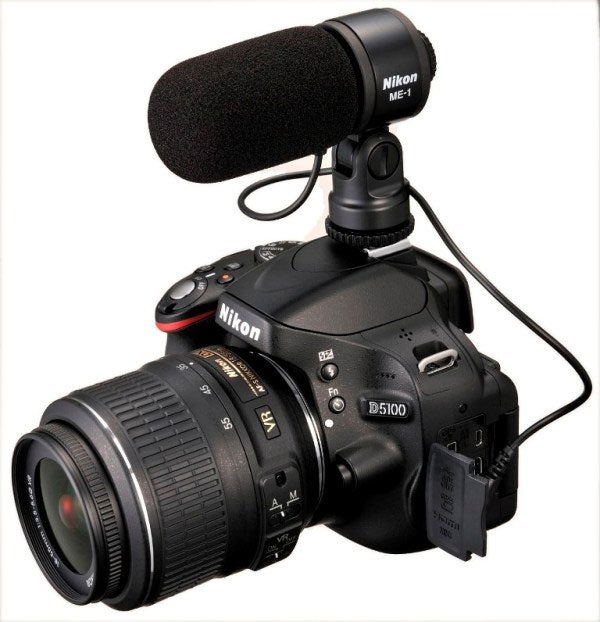 Nikon D5100 With ME-1 Microphone
Nikon D5100 With ME-1 Microphone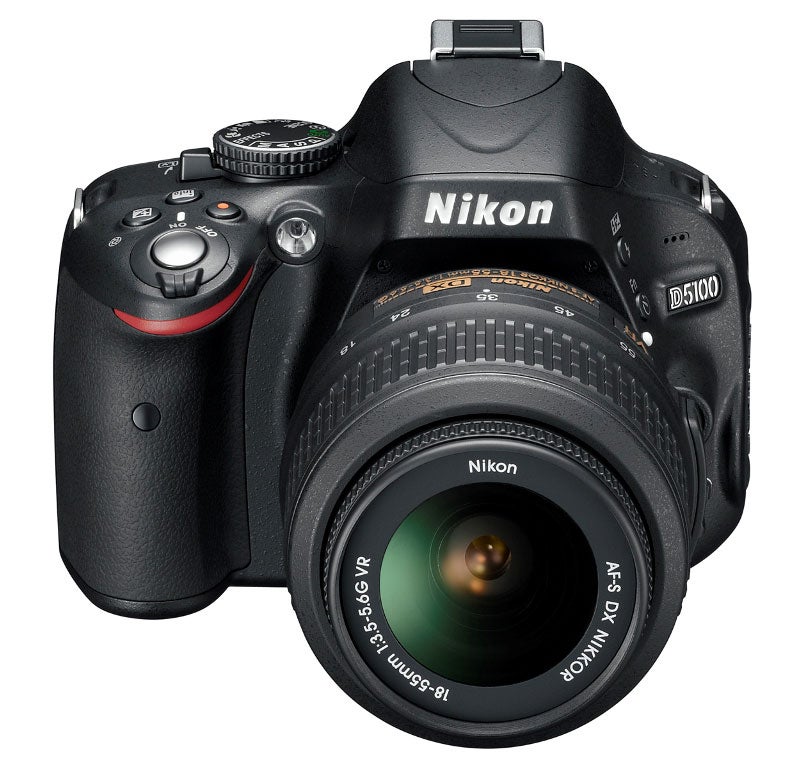 Nikon D5100 Front
Nikon D5100 Front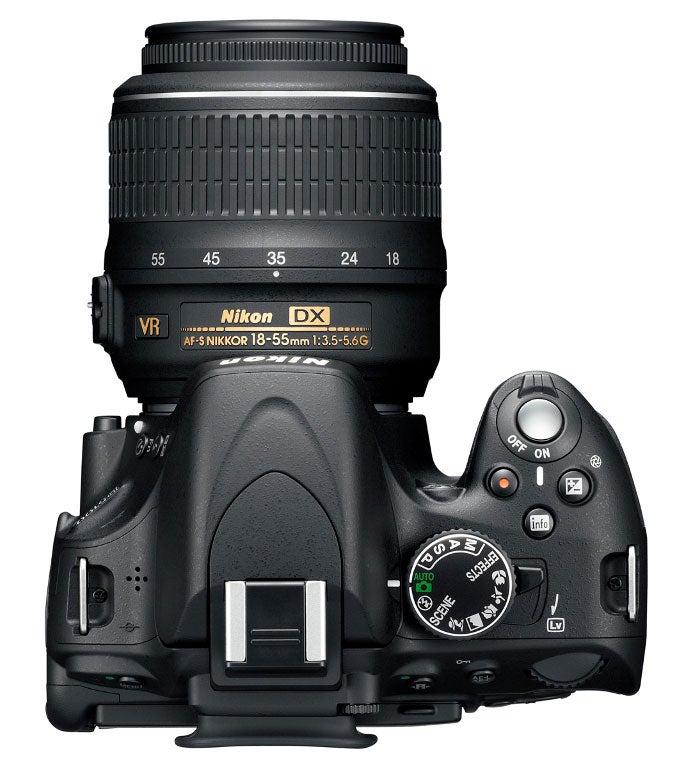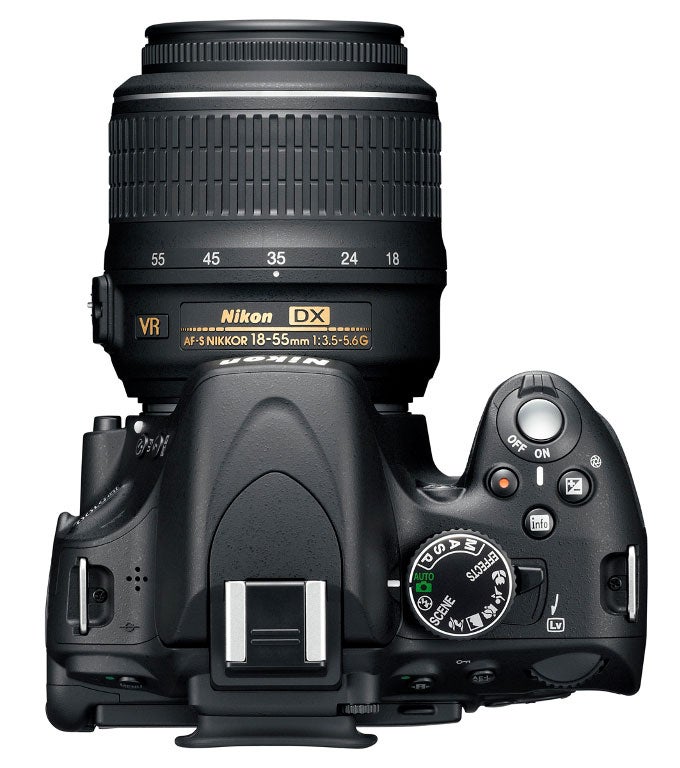 Nikon D5100 Top
Nikon D5100 Top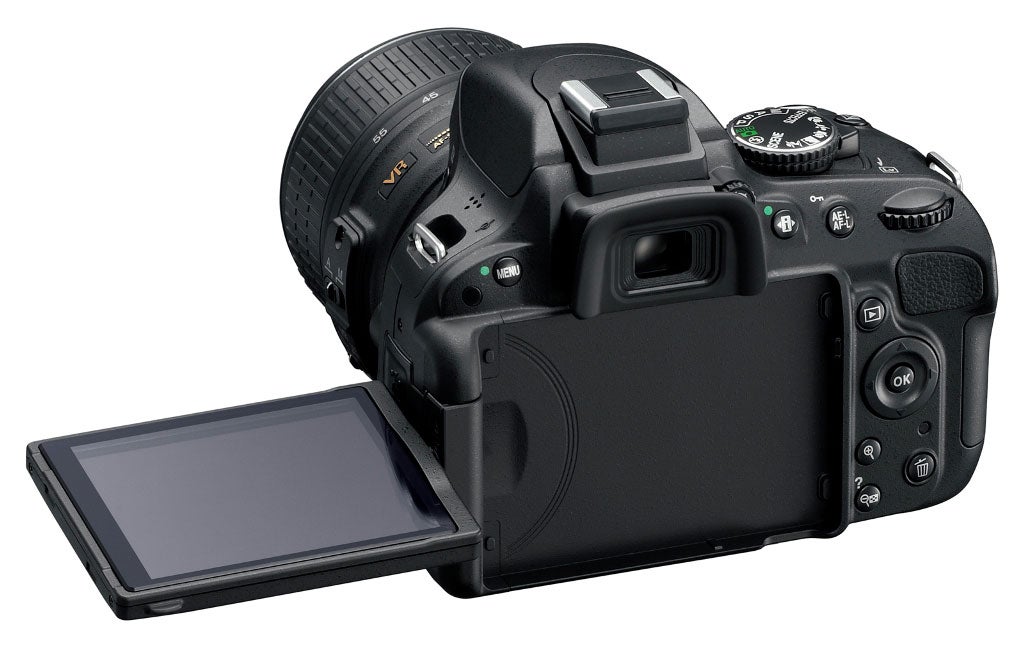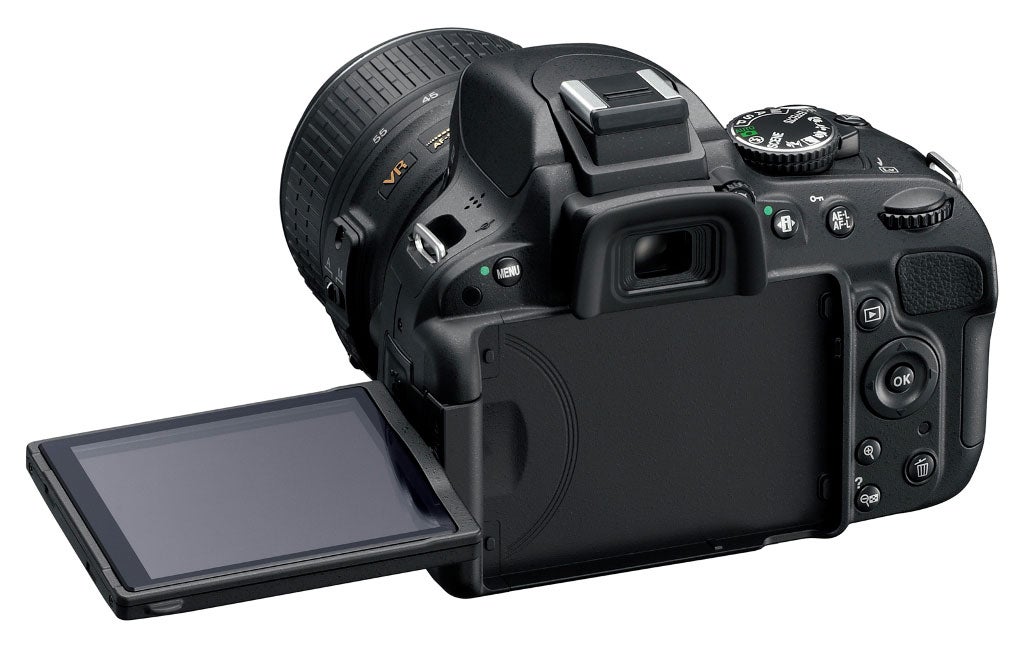 Nikon D5100 Back With Open Screen
Nikon D5100 Back With Open Screen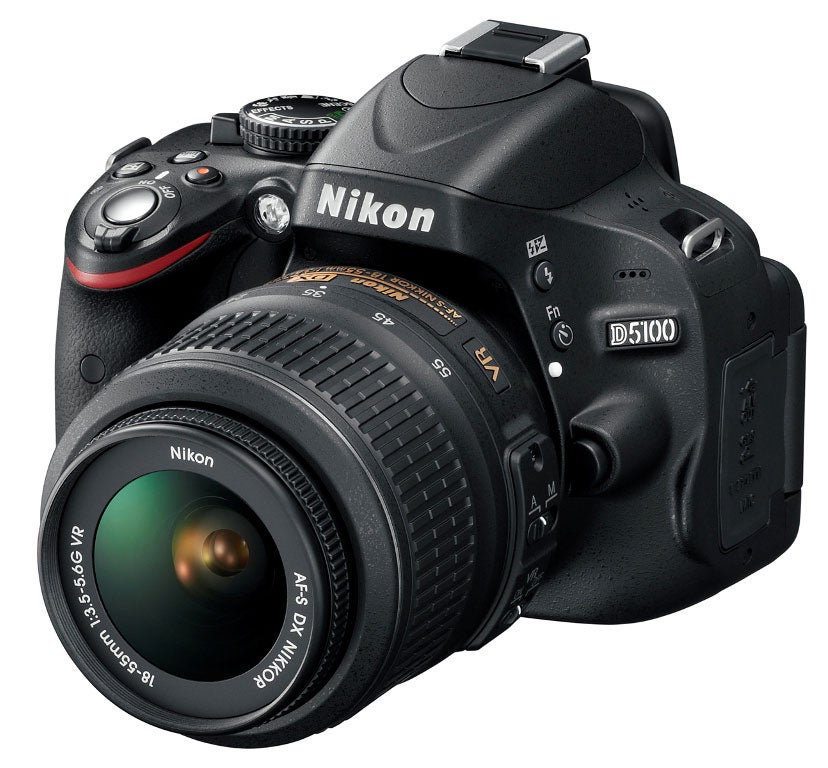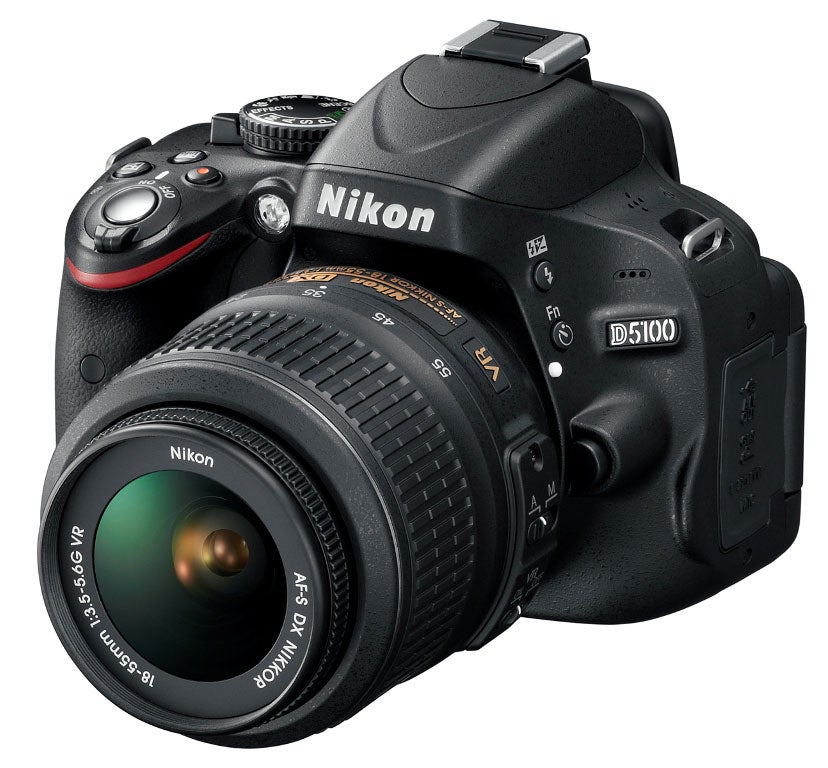 Nikon D5100 Front Right
Nikon D5100 Front Right