Fujifilm Packs Some Serious Features into the Z900 EXR Compact
The newest member of Fujifilm's "Fashion-Forward" line offers full 1080p HD video and touchscreen capabilities.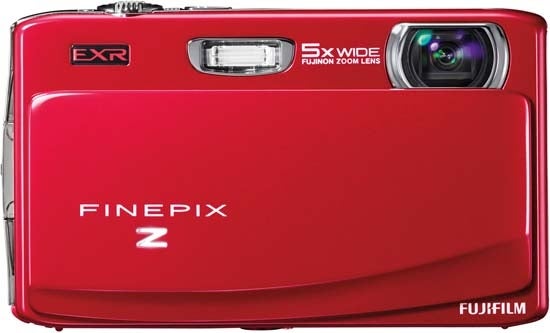 We may earn revenue from the products available on this page and participate in affiliate programs. Learn more ›
Just because the newly-announced Z900 EXR is part of Fujifilm's "fashion-forward" line of cameras, doesn't mean its shooting capabilities were an after-thought, in fact, it seems like Fujifilm packed as many high-end function as they could muster into this sleek new compact.
For starters, the Z900 features a 16MP EXR CMOS sensor, a 460,000-dot 3.5" touchscreen LCD and a 28-140mm (35mm equivalent) lens. It is capable of a 12fps burst or 320fps video capture at full resolution. Speaking of video, the Z900 offers nothing short of full 1080p HD video capture in the much-beloved H.264 format.
However the Z900 has a "fun" side as well. It offers a total of 27 auto scene modes, as well as auto uploading to Facebook and Youtube. This features works by offering users the ability to tag video and photos they like, right in camera. Then, once the camera is connected to a computer via USB cable, the Z900 will automatically upload the tagged footage.
The Z900 also features three EXR shooting modes including High Resolution, Dynamic Range (which combines two burst-images) and High ISO, Low Noise. Users also have the option of shooting in Auto EXR mode.
Other nifty features include a new mechanical image stabilization system, that Fujifilm promises will cut down on blur from camera shake, and effectively keep ISO's (and subsequently, noise) lower, because the camera will be able to shoot at lower than normal shutter speeds in low light.
Available this May for $279.95, the Fujifilm Z900 EXR comes in, "Brilliant Black," "Gloss Red", "Hot Pink," and "Royal Blue." For more info, head to FujiFilmUSA.com.