Flipbac Releases Custom Grips for Compact Cameras
A $10 fix for flat-fronted cameras that can be tough to hold onto.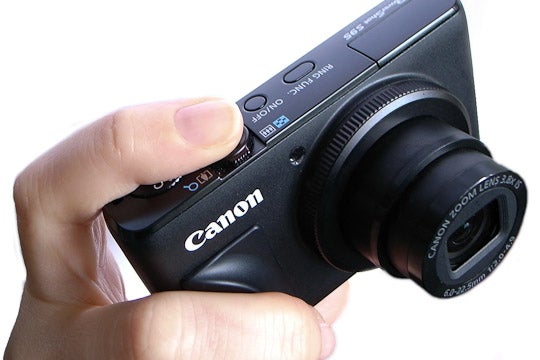 We may earn revenue from the products available on this page and participate in affiliate programs. Learn more ›
Flipbac has just announced a line-up of three camera grips which you can stick on your favorite compact camera in order to give yourself something better to hold on to. Each of the three grips is based on a current high-end point-and-shoot: the G1 is based on the Canon G12; the G2 on the Lumix DMC-GF2, and the G3 is like the Samsung TL-500. You can stick them on any camera that has an entirely flat front piece, like the notoriously slick Canon S90. You could even throw them on a cellphone if you were so inclined.

The grips are $9.99 a pop with $2.99 flat rate shipping around the world, and attach themselves with 3M adhesive — which means they're probably not particularly bad weather friendly. This isn't the first time products like this have been sold, and late last year we posted a similar accessory made by Richard Franiec, who makes additional grips which are instead specific to individual camera models, and cost in the $30+ range.
[via ePhotoZine]