The Rogue Grid Is Three Speedlite Mods in One
The creators of the Rogue FlashBender have created a 3.5-ounce package that offers the performance of a 16-, 25, and 45-degree honeycomb grid for your flash.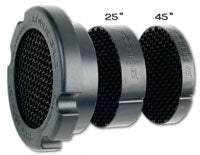 We may earn revenue from the products available on this page and participate in affiliate programs. Learn more ›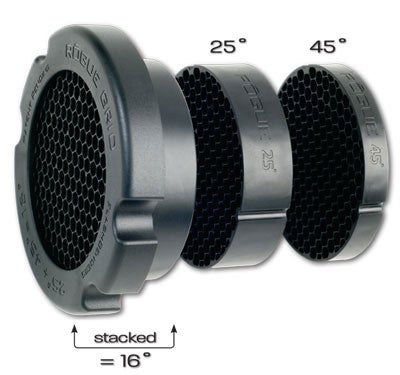 Rogue Grid
The number of modifiers out there for camera flashes seems to be growing faster all the time, but any list of essential lighting tools should almost certainly include grids. The newest product from Expo Imaging, who you probably know from the wacky-but-useful Rogue FlashBender, combines three variations into a single package.
Grids help take the light that sprays from the head of your flash and channel it into a more focused beam. The length of the grid determines the resulting pattern of light: The longer the attachment, the tighter the beam. The Rogue Grid can be used in three different configurations. The shorter attachment produces a 45-degree spot, while the longer one produces a 25-degree spot. They can be stacked to create a 16-degree spot.

The whole thing attaches to a flash using an included tension strap, which means there's no need to tape or Velcro your flash head like you do with some of the more popular DIY solutions found online.
Grids are great on background lights for their ability to channel light into specific areas without having it spill out into the rest of your image, or worse, back into your lens. Plus, it's only 3.5-inches at its widest and weighs in at 3.5-ounces, making it fairly friendly when it comes to bad space.
The whole contraption will set you back $50, which isn't bad when you consider the fact that you're getting three distinct light effects.