Pentax Unveils Its Newest Line of Ruggedized Compacts
The Optio WG-1 and Wg-1 GPS are the closest to 'everything proof' you can get.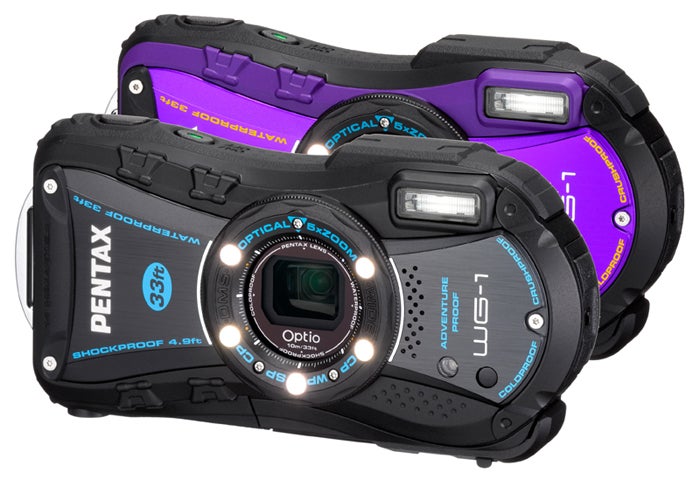 We may earn revenue from the products available on this page and participate in affiliate programs. Learn more ›
Pentax's 12th generation of ruggedized compacts, the Optio WG-1 and the Optio WG-1 GPS, are it toughest yet.
Both are waterproof up to 33 feet, shockproof up to 5 feet and crushproof—capable of withstanding weight up to 220 pounds. They are both also cold-proof down to 14 degrees F. Throw in a nifty woven strap and 5 macro LED lights around the lens and you've got two compacts that are essentially made for anything.
However, behind their tough, ruggedized exterior lies a smart and sensitive camera. Both feature the same 14MP sensor, 28-140mm 35mm equivalent lens and 2.7" LCD. They are both also capable 720p HD video capture at 30fps.
Other helpful features include face, smile and blink detection, as well as Pixel Track and Digital Shake Reduction to ensure a sharp image.
The Optio WG-1 is priced at $349.95, and will be available in either black or purple while the Optio WG-1 GPS is priced at $399.95 and will be available in either black or yellow green. Expect them to hit stores this April.
For more information, head to: PentaxImaging.com