New Gear: Canon Unveils Speelite 270EX II and 320EX Flashes
Two new budget-friendly Speedlites offer improved wireless performance.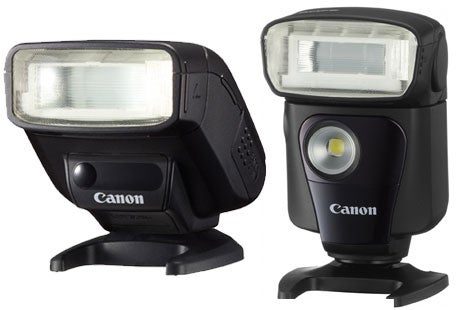 We may earn revenue from the products available on this page and participate in affiliate programs. Learn more ›
If you're looking for a new flash to accompany the purchase of one of Canon's new T3 or T3i DSLRs, Canon has a couple new entry-level models to consider.
The 320EX is the more powerful of the pair, offering a guide number of 32 and a new video light option, which offers continuous light for video shooting. More importantly for non-video shooters is the expanded suite of wireless capabilities, including the ability to work in channels and groups for increased tweakability when working with more than one flash. Because it's being release in conjunction with the T3 and T3i, it also has very tight integration with their wireless flash control systems. The head can zoom and swivel as well for bouncing or other flash effects. It brings a price tag of $249 starting in April.
The 270EX II is the update to the squat 270EX, bringing with it a guide number of 27 and wireless slave functionality. It is, however, not quite as versatile as the more expensive 320EX in that it cannot use groups and channels when used as a wireless slave. It brings a price tag of just $169 starting in April.
One cool new feature added to both new flashes is the ability to remotely fire the shutter of compatible Canon DSLRs using IR, as if you were using one of Canon's RC-6 remote.