Carl Zeiss to Make Lenses for Micro Four Thirds
The announcement is short on specifics, but promises Zeiss glass for ILCs is on the way.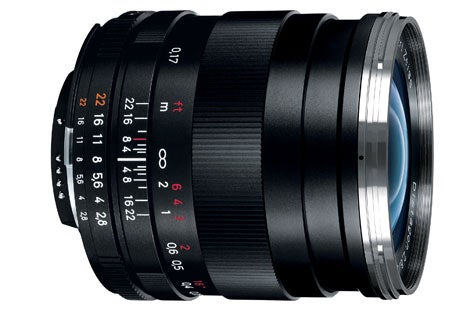 Above: The Distagon T* 2,8/25 ZF.2 lens would be a welcome addition to the ILC lens line-up.
Before you go getting excited about the possibility of new glass for your Micro Four Thirds camera, know that the press material surrounding the latest news from Carl Zeiss isn't exactly busting with details about specific lenses. That said, it does assure us that the renowned lens-maker will be crafting lenses Zeiss HD Video lenses for Micro Four Thirds camera systems in the future. The announcement was made in conjunction with both Olympus and Panasonic.
Of course, you could already be using Zeiss lenses on your Micro Four Thirds set-ups by grabbing an adapter, but it's nice to see the M4/3 format getting that much more respect. Plus, we'll never complain about more high-quality lens options for any camera.
Would you make the jump for your ILC?