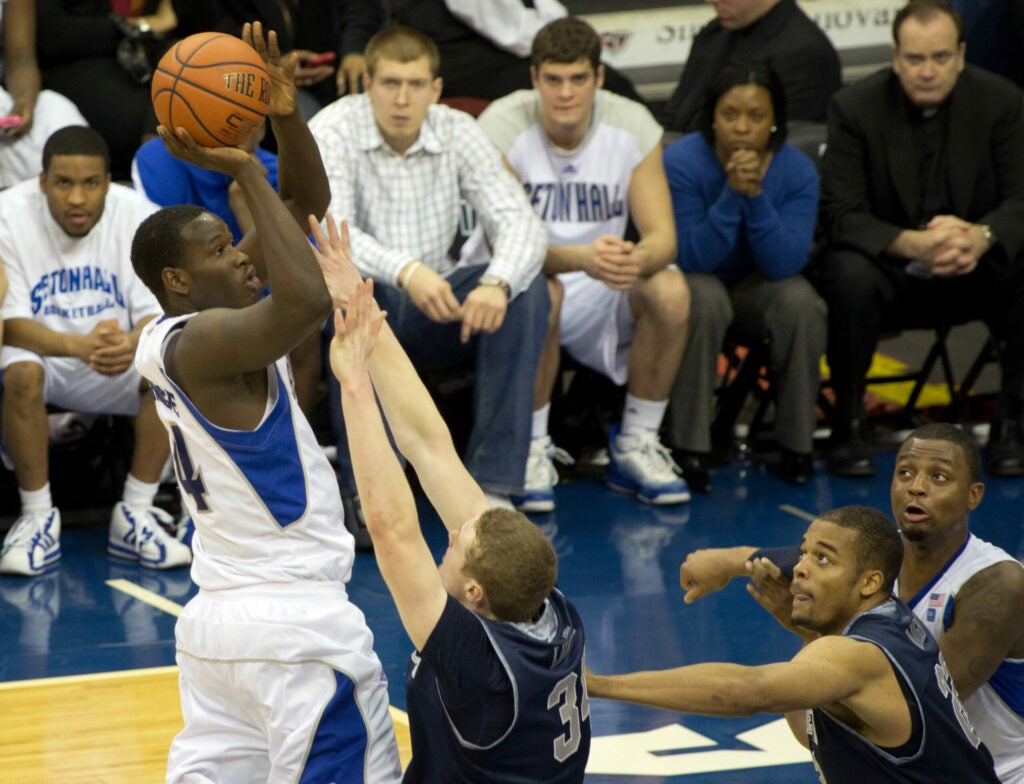 Nothing quite matches the thrill, excitement and action of college basketball—so when we got our hands on the all-new Pentax K-5, we figured what better place to see just how well the camera performs than a college basketball game?
On a rainy Tuesday night we headed on out to scenic Newark New Jersey to catch the Seton Hall Pirates take on the nationally ranked Georgetown Hoyas. Equipped with the Pentax K-5 and a 300mm f/4 ED Pentax lens, we hit the court running.
It should be mentioned that while we are use to shooting basketball with more expensive bodies, the K5 definitely held its own. Probably what we were most surprised about was just how little noise the gallery of images contains, even though there were all shot at ISO 2000.
The first half of the game was spent shooting from the floor of the stadium while the second half was spent shooting from the second tier of seats. We did this to give a different perspective of the action and to see how the change in angle would affect the camera's ability to find the correct white balance (we shot on Auto WB).
All of the images that follow were shot in RAW and converted to jpg's in Adobe Lightroom 3. No editing or processing was done to any of the images except for some slight cropping where mentioned. Also, below the exposure data on each image is a link to a full-res version.
Stay tuned, as we will be posting the full lab test for the Pentax K-5 very shortly.