CES 2011: Fujifilm Announces HS20 EXR + 16 New Compacts
Others include the F550, S4000, XP30, Z90, T300, JX350 and AX350.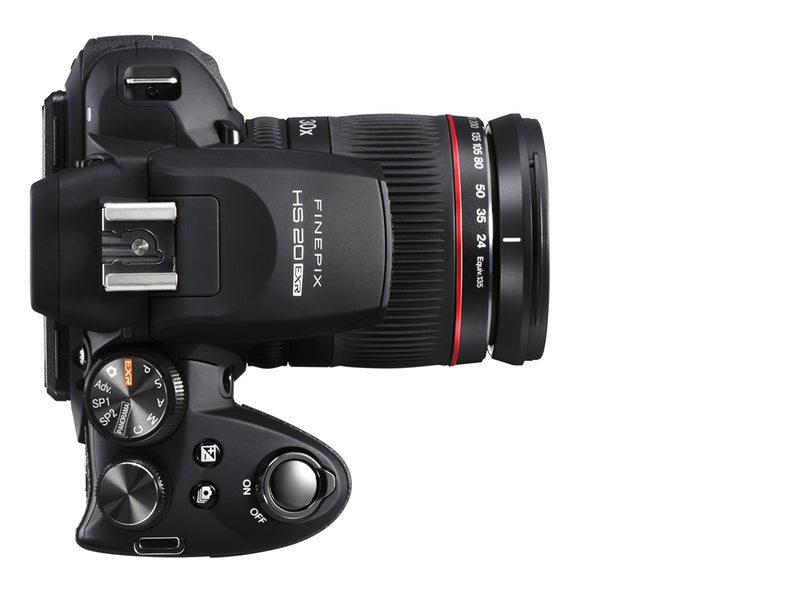 We may earn revenue from the products available on this page and participate in affiliate programs. Learn more ›
Check out the rest of Fujifilm's new compact line-up in the gallery to the right.__
Finepix HS20 EXR
Compact cameras with pro-level features seems to be the hot trend right now and the Finepix HS20 EXR certainly fits the bill. The replacement to the Finepix HS10, Fujifilm's all new HS20 features some impressive upgrades—the most striking being its new Back Side Illuminated 16MP EXR CMOS sensor.
The brand-new sensor technology allows for improved light sensitivity due to the placement of photo diodes in front of wiring layers (in traditional CMOS sensors the layers of wiring are in front of the photo diodes). The sensor's triple-layer EXR array also contributes to its superior light capture-ability.
In terms of optics, the HS20 features a versatile 30x optical zoom f/2.8-5.6 lens(24-700mm 35mm equivalent).
Other notable features include: 8 fps burst at full resolution and 11fps burst at 8MP. This is made possible thanks to Fujifilm's new triple core EXR processor. It also contains a constant autofocus system that Fujifilm claims is capable of finding a point of focus in less than .16 seconds.
In the video department, the HS20 does 1920x1080p HD video capture at 30fps. In addition to being able to record in full HD, the HS20 can film in super slow motion, offering 80fps shooting at 640x480p and 320fps at 320x112p.
Another impressive feature is the HS20's Dynamic Range function which utilizes dual capture technology and gives a maximum range of 1600%—suddenly capturing great HDR's has become a whole lot easier.
The camera also features a total of 27 auto scene modes as well as a newly re-designed user interface for maximum user-ability. Other standout specs include the ability to use TTL flash metering, a 3" articulated LCD, Advanced Anti-blur Technology, RAW shooting capabilities and a 360-degree panorama mode.
The FujiFIlm Finepix HS20 EXT will be available in March for $499.95.