Tested: Canon 15-85mm f/3.5-5.6
Canon's widest digital-only IS zoom is a real blur buster.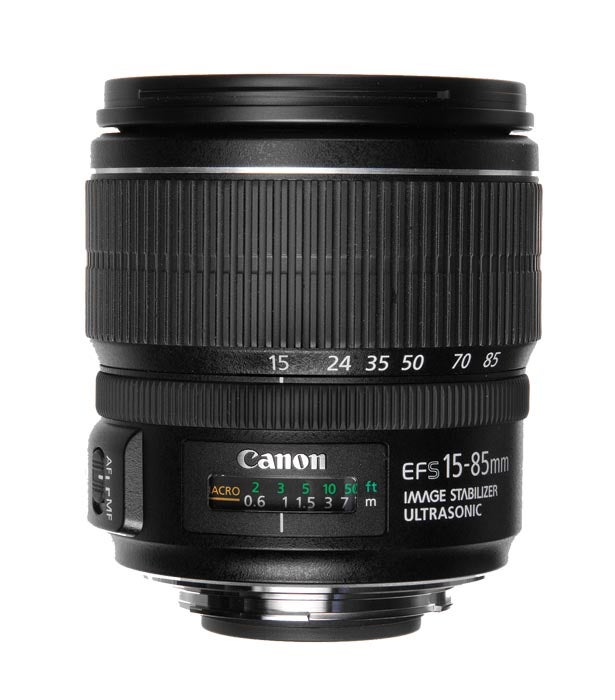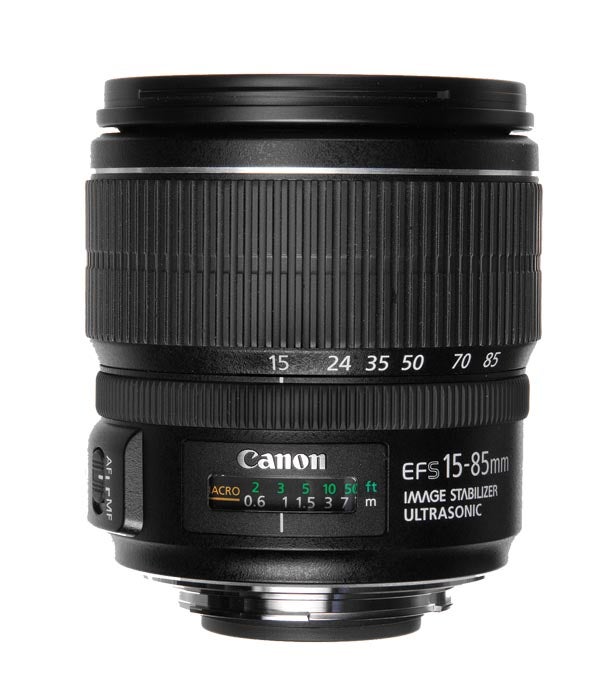 We may earn revenue from the products available on this page and participate in affiliate programs. Learn more ›
Introduced last year, this extrawide zoom built for Canons with APS-C-sized sensors makes an attractive utility lens for the new EOS 60D or can serve as a wider, longer alternative to the Rebel kit lens. Canon's widest EF-S zoom with image stabilization, it mirrors Nikon's 16–85mm VR zoom and replaces Canon's older 17–85mm IS.
A 24–136mm full-frame equivalent, it has a pro-grade feel—by Rebel standards it's slightly large and heavy, weighing nearly 20 percent more than the lens it replaces. It takes a larger filter than usual in this class.
Switches are well-marked and flush with the barrel—it's almost impossible to change settings by accident. The well-damped zoom and focusing rings turned with less slop than Rebel kit lenses. But the distance scale is hard to read: close to the mount, hidden by the prism housing, behind plastic, and often in shadow. It doesn't help that feet are marked in dark green.
On the optical bench in our Test Lab, the lens produced uniformly Excellent-range SQF numbers for sharpness and contrast, but performed slightly less well than the 17–85mm it replaces—the price of the wider angle of view.
Better, in our DxO Analyzer 3.2 distortion tests, its Visible barreling at 15mm (0.55%) handily trumped the earlier Canon and comparable Nikon, both of which had Very Visible barrel distortion (1.25%) at their widest focal lengths.
Edge falloff and magnification were average for the class. Similar Nikon and Sony zooms get to 1:3.8 (beating the Canon's 1:4.1), but this lens has slightly less falloff.
Then there's image stabilization. In our DxO tests, three shooters gained an average of 2 to 3 stops of handholding with IS engaged. This is a sharp, relatively distortion-free lens with nice build and handling, near-silent AF, and generous zoom reach. Not just enthusiasts but pro event shooters may cotton to this wide-reaching stabilized zoom, too.
SPECIFICATIONS:
15–85mm(15.00–84.98mm tested), f/3.5–5.6 (f/3.32–4.88 tested), 17 elements in 12 groups. Focus ring turns 90°. Zoom ring turns 80°. Focal lengths marked at 15-, 24-, 35-, 50-, 70-, and 85mm.
Diagonal View Angle: 84–18 degrees
Weight: 1.30 lb
Filter Size: 72mm
Mounts: Canon AF
Street Price: $620
TEST RESULTS:
Distortion: At 15mm, 0.55% (Visible) barrel. At 50mm, 0.15% (Slight) pincushion. At 85mm, 0.12% (Slight) pincushion.
Light Falloff: At 15mm, gone by f/5.6. At 50mm, by f/5.6. At 85mm, by f/6.3.
Close-Focusing Distance: 12.87 inches.
Maximum Magnification Ratio: At 15mm, 1:14.25. At 50mm, 1:5.32. At 85mm, 1:4.11.
Image Stabilization: 2–3 stops.