New Gear: Pentax K-5 DSLR
PHOTOKINA: A welcomed upgrade to the K-7 and a worthy competitor to Nikon's D300s and Canon's 7D.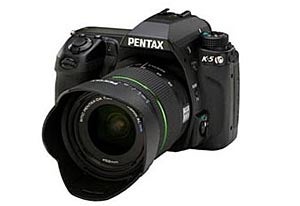 We may earn revenue from the products available on this page and participate in affiliate programs. Learn more ›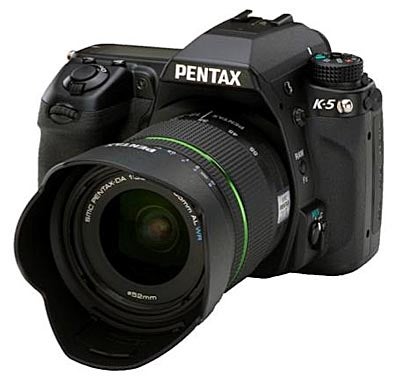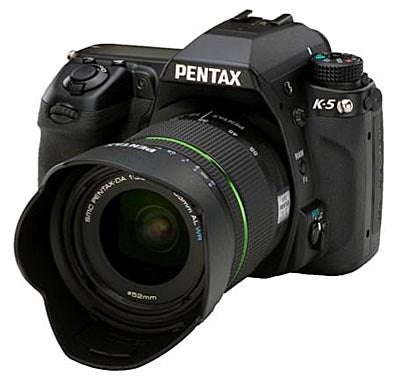 PentaxK5
**FROM OUR EDITORS AT PHOTOKINA: **Housed in the same the exact water-resistant, cold-sealed body, the all-new Pentax K-5 is more of an upgrade to Pentax's flagship prosumer camera, the K-7, than a new camera all together—but despite the lack of noticeable changes on the outside, it is what's on the inside of the K-5 that counts.
The K-5 features an upgraded 16.3 MP APS-C CMOS sensor, compared to the K-7's 14.6MP sensor. The K-5 also features a maximum burst rate of 7 fps compared to the K-7's burst of 5.2 fps. Pentax also stepped up its video in K-5 offering full 1080p HD video at 25 fps, compared to the K-7's 720p HD video at 30 fps.
Another notable upgrade, the K-5 features Pentax's brand-new Safox-IV+ 11-point auto-focusing system, which debuted in a similar form on the recently announced K-r. Unlike the K-r, the K-5 features a light-source detection sensor that optimizes the camera's autofocus based on light wavelength. The new system ensures snappier autofocus, even in those pesky low-light situations. And to further help in low-light, the K-5 offers a high ISO of 12800 with improved noise-reduction, a full two stops higher than the K-7's 3200.
The K-7 made a big splash when it debuted as the first camera to offer an in-camera HDR mode. The K-5 adds to the tradition offering three HDR modes including HDR Standard, HDR Auto and HDR Strong 3. These HDR modes offer more blending options and help to ensure more accurate alignment, especially for HDR's shot handheld. Other processing features include various digital filters like posterization, sketch and 2-color extraction modes. Shooters now also have the option to save their favorite effect as a preset.
While most camera companies offer their own individual RAW capture file format—which generally makes for an extra conversion step in one's processing—Pentax went ahead and gave the K-5 the ability to directly save RAW images in the Adobe DNG format upon capture. And while the K-7 offered 12-bit RAW files, the K-5's files are 14-bits.
It should also be noted that Pentax ensures users will be able to upgrade to the new, faster SDXC card format via a firmware update. Expect the Pentax K-5 to hit shelves some time in late October for a price of about $1599.95.