New Gear: Nikon Coolpix P7000 Compact
There's a new top dog in the Coolpix camp.

We may earn revenue from the products available on this page and participate in affiliate programs. Learn more ›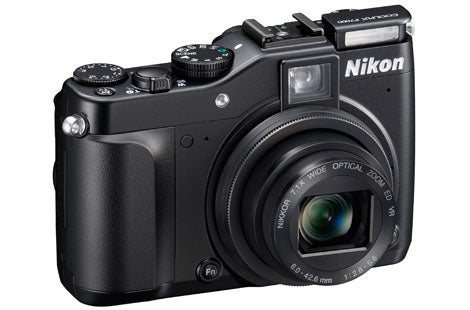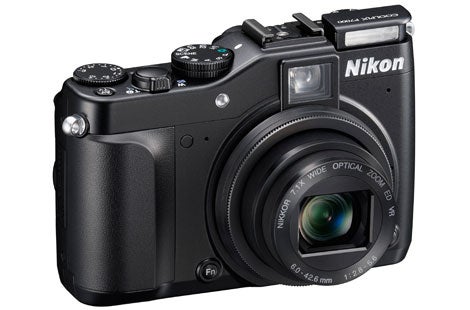 Nikon p7000 main
The battle for supremacy in the high-end compact market is getting more exciting all the time. The latest attack comes from Nikon who have announced the follow-up for their powerful (if a little homely) P6000. With its 10.1 megapixel CCD sensor (down from 13.5 in the P6000), 3″, 921,000 dot LCD screen and RAW file capture (NRW format), the P7000 is clearly designed to compete with the likes of Canon's aging G11 and Panasonic's LX5.
While the P7000 can't quite match the super-fast f/2 maximum aperture offered up by Canon's S95 or Panasnoic's LX5, it takes a healthy lead in the zoom department. Its Nikkor ED glass has 7.1x optical zoom, allowing it to perform like a 28-200mm f/2.8-5.6 lens.
Predictably, 720p HD video (24 fps) has been added to the mix with optical zoom, AF and stereo sound. Despite the fact that it can record stereo audio with its built-in microphone system, they have also incorporated an audio jack to allow for the use of an external microphone, which can be fixed to the camera's hot shoe. If video isn't your thing, you can still use the hot shoe with Nikon's Speedlights.
The P7000 has been stepped up to Nikon's 5-way VR Image Stabilization with optical lens shift technology, so it should remain hand-holdable, even at the longer focal lengths. The camera also features Nikon's Expeed C2 processing engine found in many of Nikon's other Coolpix cameras.
Other notable features include a quick-menu dial, smile detection, a subject blink warning and a horizon indicator. Like the P6000, it still offers the full range of manual shooting modes (Program, Aperture, Shutter, and Manual), all of which are DSLR-like mode dial.
Those who prefer the optical viewfinder for composing their shots will be glad that they kept it around with the diopter adjustment. LCD-users, however, will probably be a little disappointed that the 3-inch screen hasn't gained the ability to rotate.
The P7000 will be available in stores some time in late September and will be priced at $499.95.