Lensbaby Announces Micro 4/3rds Optical Swap System
PHOTOKINA: Lensbaby's new Tilt Transformer works with both Composer and Nikon lenses.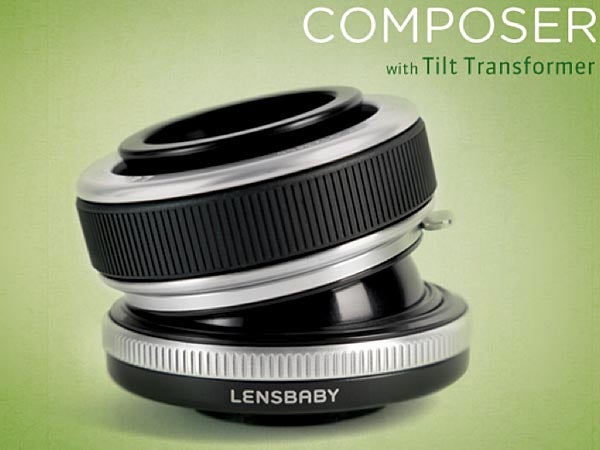 We may earn revenue from the products available on this page and participate in affiliate programs. Learn more ›
**FROM OUR EDITORS AT PHOTOKINA: **Lensbaby announced that it will be launching a micro four thirds version of its popular Composer lens as well as the all-new Tilt Transformer—together, both make up Lensbaby's new Optical Swap System. While the Composer lens is already available for most DSLR mounts, the Composer and Tilt Transformer are the first products Lensbaby has developed exclusively for the micro four thirds market.
The unique Composer/Tilt Transformer Optical Swap System gives the option of detaching the Composer from the camera-mounted Tilt Transformer, allowing for the attachment of a Nikon-mount lens instead.
Shooting with the Lensbaby Tilt Transformer with the Composer attached gives a single circular point of focus in one's image dubbed "the sweet spot"—but by removing the Composer Focus Front from the Tilt Transformer and attaching a Nikon lens, one can achieve a "slice of focus from edge to edge" in their image instead of a single point.
The Tilt Transformer is made of a swiveling metal ball that has a micro four thirds mount on one side, a Nikon mount on the other and a locking ring mechanism for holding focus located on its base. This construction allows for easy swiveling of either a Nikon Lens or the Composer.
Additionally, the Tilt Transformer offers a maximum tilt angle nearly twice the range of typical tilt-shift lenses.
The Tilt Transformer and the Composer Front will be sold together, or one can purchases the Tilt Transformer separately. It hits stores some time in late 2010. Packacked together, the Tilt Transformer and Composer Front will run you about $350 and individually the Tilt Transformer will cost about $250.
For more information on the new Lensbaby Optical Swap System, head on over to the Lensbaby site and check out their informative demonstration video.