New Gear: Sony A560 DSLR
An updated sensor and HD video make this a worthy successor for the A550.

We may earn revenue from the products available on this page and participate in affiliate programs. Learn more ›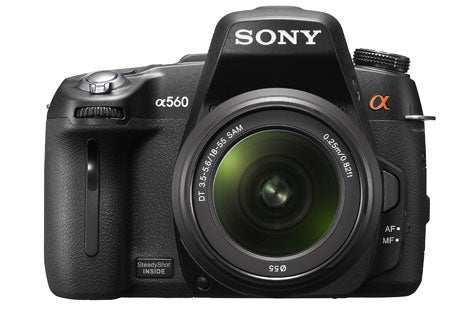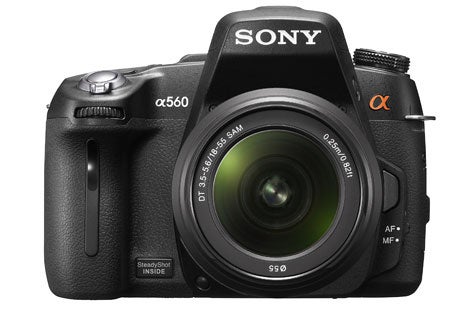 a55 main
Just a few weeks after revamping their entry-level DSLR line-up, Sony has taken aim at mid-level users with a notable, if somewhat granular, update to the A550. The A560 shares many features with its predecessor, but the most substantial (if predictable) upgrade comes in the form of HD video capture. Powered by a 14.2-megapixel Exmor APS HD CMOS sensor—not unlike the one found in the NEX 5—it can pull down 1920 x 1080i footage in AVCHD format.
The A560 also has access to Sony's Taylor Swift-endorsed Sweep Panorama mode and an improved in-camera HDR function with a claimed range of 6EV. Because it uses the revamped Exmor processor, it can also do 3D Sweep Panoramas that can be played back on 3DTVs. The Multi Frame NR (Noise Reduction) system is also a new addition to this product line. This mode takes six frames and combines them in order to cut down on noise, a task which Sony claims raises the effective max ISO to 25,600.
Many of the other features from the A560 have been carried over from the A550. The beautiful 3-inch LCD display still titls 90-degrees up and down and boasts 921,600 pixels. You can still use Quick AF Live view for normal shooting situations or Focus Check Live View to assist in framing and manual focusing. Plus, it caps out at seven frames-per-second.
The A560 will be available starting in October, at which point you can expect to pay around $750 with the 18-55mm kit lens or $650 for the body by itself.