New Gear: Nikon Coolpix S1100pj with Built-in Projector
Nikon's new compact is looking brighter in more ways than one.
We may earn revenue from the products available on this page and participate in affiliate programs. Learn more ›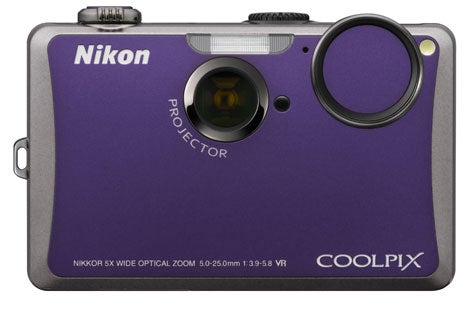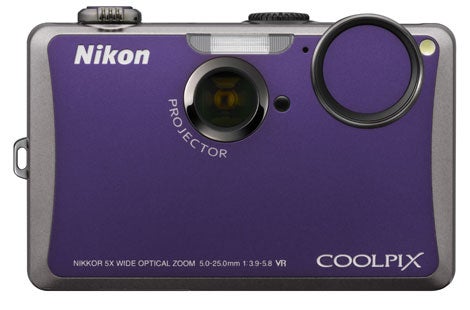 Untitled
Untitled
Nikon made a pretty big splash when they equipped their Coolpix S1000pj with an on-board projector. It was an innovative idea, but the price was on the steep side and the projector functionality (not to mention its brightness) were somewhat limited. But when the S1100pj hits shelves in September, it will come with some serious upgrades.
The projector has received quite a bit of attention, getting a 40% bump in brightness (to 14 lumens) and maxing out at an image size of 47-inches, which is 7-inches bigger than its predecessor could muster. Even more impressive is the new computer connection feature, which basically turns the camera into a full-blown portable data projector. Connect it to a computer via USB and the onscreen image gets projected.
The back of the camera is dominated by a 3-inch, 460,000 dot (up from 230,000 dots) LCD touchscreen, which is roomier than the 2.7-inch screen found on the earlier model. The new paint function even lets you draw or paint on your images in real time while they're being projected.
While there have been some photographic upgrades, they aren't quite as substantial. You get the same 5x (28-140mm) lens and 6400 max ISO. They have bumped the resolution to 14.1-megapixels and have kept the VR Image Stablization system to cut down on blur. Plus, it now records video at 720p, which officially moves it into the land of HD.
With all of the upgrades, the price drop, and its ability to be used as a stand-alone data projector (it even has a built-in stand), it's going to be hard for anyone to call this cam a novelty. We'll have a hands-on review once retail units become available.