Hands On: Canon EOS 60D DSLR
Spend some quality time with Canon's new HD-video-shooting prosumer camera.

We may earn revenue from the products available on this page and participate in affiliate programs. Learn more ›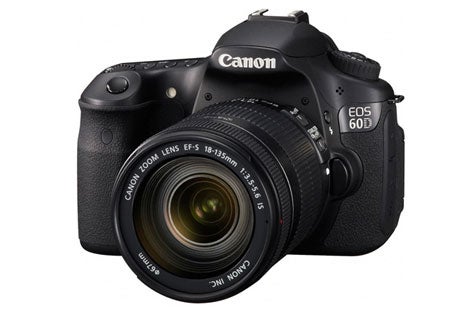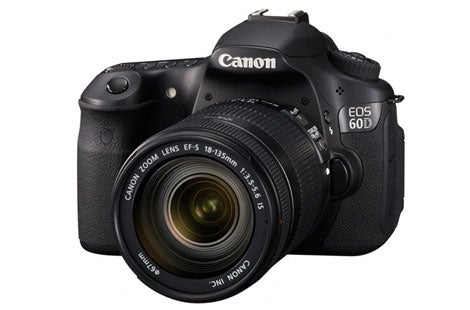 canon 60d main
Hands On: Canon EOS 60D
You don't have to search far to find an overriding theme for Canon in 2010: high-definition video. Every new DSLR introduced by the company this year has included it, and the new EOS 60D ($1099, body only) is no exception.
While the new camera has the same video capabilities as the EOS 7D ($1,545, street, body only) and EOS Rebel T2i ($800, street, body only), the models above and below it in the lineup, it also includes a first for a Canon DSLR—a 3-inch, tilting and swiveling LCD with 1.04 million dots. This articulated screen makes it far easier to follow action during video capture and to shoot stills with the camera in unusual positions.
We spent several days shooting with a preproduction sample on a visit to Yellowstone National Park, hosted by Canon, and got a good sense of how the camera handles and what you can expect from it in day-to-day use. But because its firmware, the software built into every camera, was not yet in final form at press time, we have not been able to subject the 60D to the rigors of the Popular Photography Test Lab. We'll update you as soon as we can get a final production sample.
Body Design
While not a radical departure from the EOS 50D it replaces, the 60D has some subtle enhancements to the camera body.
The grip is now covered with a coarser-textured rubber reminiscent of that of the pro-level EOS-1D series cameras. The mode dial now has a lock—push down a button in the middle to change to another shooting mode. We like this, as it will prevent you from inadvertently switching modes. It takes a bit of dexterity to change the shooting mode one-handedly, but within an hour or two, we were moving from one mode to another with a modicum of grace.
You'll definitely want to practice with that dial, because the 60D forces you to use it to switch to video capture. Worse, movie mode is the last option on the dial, putting it as far from the standard manual, program, and aperture- and shutter-priority modes as it can possibly get. If Canon had only designed the mode dial to rotate a full 360 degrees, the placement would've been perfect. Even better would have been to put a switch on the back of the camera for direct access to video mode, as on the EOS 7D.
Canon also did away with the tiny joystick found on the 50D and other midlevel and high-end EOS models. In its place, the 60D has an eight-way control pad with a ring around it that serves the same function as the 50D's rear command dial, plus a button in the center to select menu items. At first this pad felt strange, but after some use we warmed up to it and appreciated the extra room it leaves for the thumb.
Still, we would have liked more tactile feedback from the pad—it was sometimes hard to tell if our settings were registering with the camera. Something like a subtle click would go a long way toward reassuring you that the desired inputs had been made.
Inner Beauty
If you're wondering why the 60D will cost less than the 7D, look to their respective innards. Both have 18MP CMOS sensors capable of capturing 14-bits of color data per channel in RAW mode—as does the T2i. But the 60D, also like the T2i, has a fourchannel readout and a single Digic 4 processor; the 7D's eightchannel readout lets it move data faster to increase processing speeds and support a pair of Digic 4 processors.
As a result, the 60D shoots in bursts at a top rate of 5.3 frames per second, compared with the 8 fps of the 7D. Still, 5.3 fps is quite fast—Nikon's two-year-old D90 captures at a maximum of 4.5 fps. And further, Canon states that the 60D can capture a very respectable 58 Large/Fine JPEGs, 16 RAW, or 7 RAW + JPEG shots per burst.
Why would you want to pay more for the 60D than the T2i? Consider the 60D's wireless flash control. Like the 7D, it can both trigger and control the output of Canon EX-series Speedlites through the pop-up flash. The 60D also gives a top shutter speed of 1/8000 sec, one stop faster than the T2i's maximum, to freeze very fast action or limit depth of field in very bright light.
The 60D beats the T2i in power supply, too. Its LP-E6 rechargeable Li-ion battery (the same type used in the 7D and 5D Mark II) gives you more than double the number of shots as the T2i's battery. Canon says that the 60D will shoot up to 1,100 images (half with flash) if you use solely the optical viewfinder, or 320 with live view. The T2i musters only 440 or 180 shots, respectively. In our time with a preproduction model, we were able to shoot for an entire day in Yellowstone—doing a healthy amount of live-view shooting and video capture—without running out of battery power.
And we also felt a little safer carrying the 60D when it started to drizzle. While it doesn't have the more extensive weathersealing of the 7D, it does have more protection against the elements than the T2i. The modest amount of rain that fell on our preproduction sample didn't cause any problems, but if you're planning to shoot in wet weather, a rain cover would still be a good idea.
All three of those EOS models offer video capture of 1080p at 30 fps or 24 fps, and 720p at up to 60 fps, recorded as MOV files using the H.264 codec. The footage we shot with the 60D looked quite nice and on a par with what we saw from the T2i. The two cameras also share the same 63-point iFCL metering system, which combines focus, color, and luminance information to help determine the proper exposure. The color information can help prevent certain hues from being blown out or underexposed. As on the 7D, the metering sensor has two layers, one sensitive to red and green, the other to blue and green. This design prevents oversensitivity to red, which Canon says has led to overexposure with cameras using a single-layer metering sensor.
Overall Experience
In two very full days of shooting with the Canon EOS 60D in Yellowstone, we found it for the most part comfortable to use. We were able to switch all the settings relatively quickly (with the annoying exception of movie mode), and the articulating LCD led us to use live view much more than we would have without such a screen. This also let us brace the camera on a railing or in the nook of a rock when a tripod was not an option.
Autofocus was responsive, similar to that of the 50D—makes sense, since they share the same AF system, with nine cross-type focus points. In live-view shooting, though, the AF was either clunky (using the phase-detection AF via a mirror fiip) or sluggish (using the contrast- based AF). The contrast AF did seem a little faster, although it may still hunt, and there is no continuous AF in video mode.
Given that the older 50D ended up being outshone even by this spring's Rebel T2i, we have to say that the 60D reestablishes a distinctive model at this middle level of the EOS line.
It's also noteworthy that Canon provided an articulating screen on a camera aimed at more sophisticated users than the target market of Nikon's sole DSLR with this feature, the D5000. It affirms that video has a place in higher-end DSLRs, and that video will continue to be a Canon priority going forward.
We look forward to taking a much closer look at the 60D in the Popular Photography Test Lab as soon as we get a flnal production sample.
Canon 60D Video Sample from Pop Photo on Vimeo.
Note: Reduced video quality due to Vimeo upload.