Lens Test: Nikon 70-200mm f/2.8G ED VR II
An impressive update to a familiar favorite.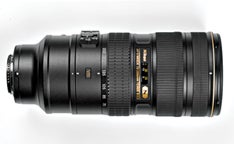 We may earn revenue from the products available on this page and participate in affiliate programs. Learn more ›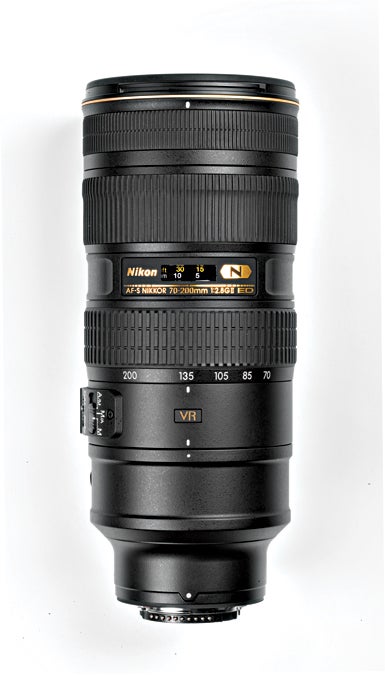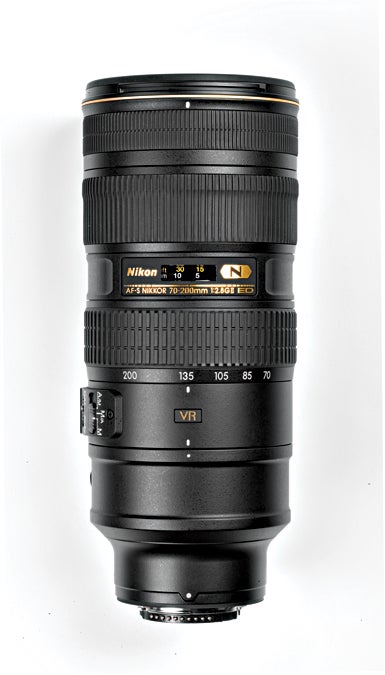 Nikon 70-200mm f/2.8G ED VR II
Nikon has produced more than half a dozen high-speed, tele zooms since the early 1980s. The first with Vibration Reduction— the full-frame 70–200mm f/2.8 VR of 2003—was an instant classic, lauded for its high-speed autofocus, VR, and attractive styling. For its latest update ($2,320, street), Nikon has added two more ED glass elements (for a total of seven), its Nano Crystal coating and VR II shake control.
Heavy? A little. Weighing a few ounces more than the VR I, the new version is equally attractive. (Why, though, did Nikon cover a nonrotating barrel section in ribbed rubber? It looks like a focus or zoom ring.) The lens remains an AF paragon, with focusing that's class-toppingly speedy and silent.
Our bench tests found Excellent-range sharpness at all focal lengths. Compared with the VR I, it produced significantly better SQF numbers at large magnifications and wider focal lengths. At 200mm, however, we found a softening, where average performance dipped slightly to 81.7% from 84.5% for the VR I. That may have little practical significance and may be the price of a new consistency across the aperture range: The older lens did better in the middle apertures, but not so well at the extremes. The VR II was uniformly sharp across the board.
As for the new vibration reduction system, our DxO 3.2 blur tests, with three separate users shooting handheld, showed a 3- to 4-stop gain in sharpness— an improvement of 1 whole stop of extra handholding ability over the earlier lens. Another classtopping performance.
Somewhat disappointing was its macro performance. Subject magnification topped out at an unimpressive 1:7.6 at 200mm. Version I delivered 1:5.4, and the comparable Tamron, 1:2.8.
Nikon has replaced one of its optical crown jewels with a superstar. Its improvements are largely tweaks, but taken together—the sharper performance at the wide end, and the greater consistency at the long—they make for an impressive update.
TEST RESULTS
- Distortion: at 70mm, 0.09% (Imperceptible) barrel; 135mm, 0.16% (Slight) pincushion; 200mm, 0.24% (Slight) pincushion.
- Light falloff: At 70mm, none; 135mm, gone by f/3.5; 200mm, gone by f/5.0.
- Close-focusing: 50.5 inches
- Maximum magnification ratio: at 70mm, 1:15.16; at 135mm, 1:9.51; at 200mm, 1:7.60.
- Image stabilization: 3–4 stops