Accessory Review: Calumet Travelite 375R
Take your studio anywhere with these lighting tools.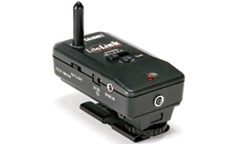 We may earn revenue from the products available on this page and participate in affiliate programs. Learn more ›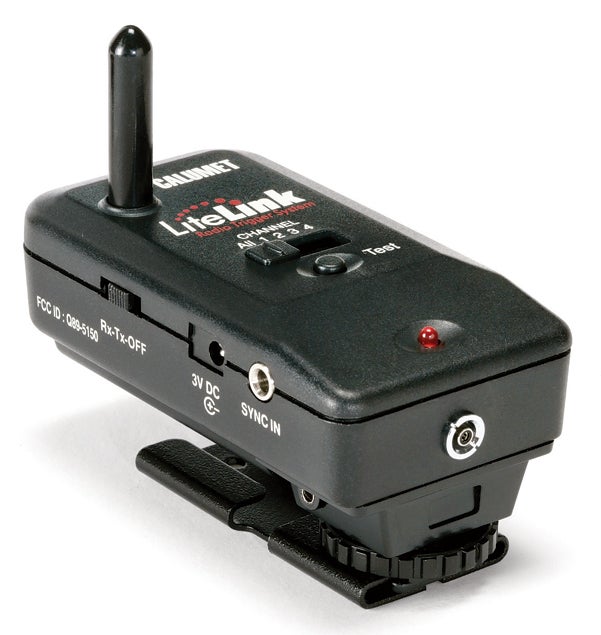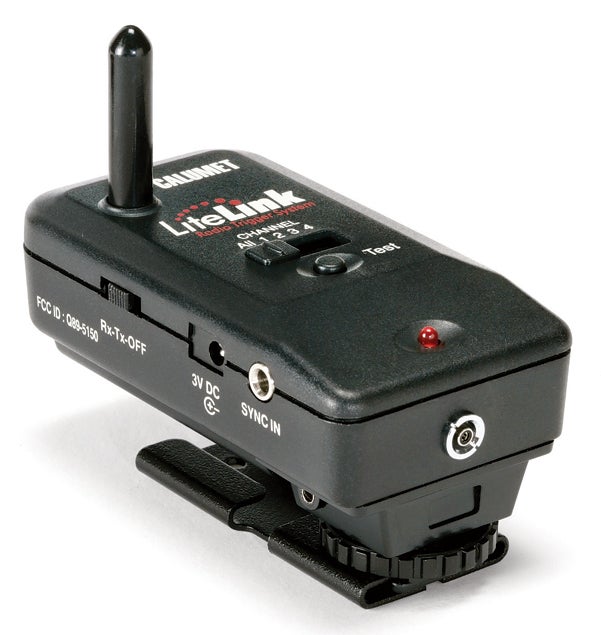 Calumet Travelite 375R
The best location lights are powerful, well-designed, lightweight, durable enough for daily studio use, and able to draw power from batteries. Calumet's Travelites fit the bill.
Available in the U.S. in a variety of models, they're marketed in the rest of the world as Bowens Gemini strobes. Because the two brands share accessories, if you're in, say, Paris, and need a beauty dish, you'll find one.
One of the newest and most sophisticated Travelites is the 375R, a compact, 375 watt-second monolight ($500, direct, with cords but no reflector). Its most unusual feature? A unique set of optional radio-trigger cards for multiplatform wireless operation.
We put a 375R through its paces in our studio and, to find out how these strobes fare in the field, we also interviewed two independent, Travelite-shooting pro photographers who are regulars at Calumet's Los Angeles and Chicago stores.
The 375R's optional radio slave function is among the most elegant and least expensive wireless solutions we've seen. The system consists of a radio card that slips into the back of the strobe, an antenna that plugs into the side ($110, direct, for card and antenna), and a conventional radio transceiver ($120, direct) that slides into your camera's hot-shoe.
By customizing wireless cards for different radio flash triggers, Calumet can offer built-in compatibility for (so far) the PocketWizard PLUS II and Calumet's own LiteLink wireless systems. Like all radio systems, it will fire strobes around corners and through walls.
Other stand-out features:
• The L-type lightstand bracket lets you aim the light straight ahead conventionally, straight up for bouncing, or straight down for close-up work.
• The multi-mode modeling light canbe set manually to any level of output, independent of the strobe's power level.
• The 5-year warranty far outlasts the 2-year guarantee on most other lighting systems.
The 375R is compatible with the extensive Bowens family of accessories, from light modifiers to portable batteries, crucial when you're on the road, especially if you're shooting outside.
A perfect battery companion to the Travelite, Bowens' TravelPak ($580 or $690, direct, depending on capacity, for starter kits with charger and cables) can power two strobes simultaneously with 4-sec recycle times and hundreds of pops per charge. Because its controller and battery are separate elements, for backup power you can buy the batteries alone ($205 and $190, depending on capacity), and swap them out— it's much more economical than buying a full backup TravelPak.
Across several photo shoots, we enjoyed smooth sailing with the Travelite 375R. And we were impressed with the ease and convenience of the LiteLink wireless system ($265, direct), which worked right out of the box.
Our experience is echoed by Travelite users Tim Jahns, an L.A.- based portrait and glamour pro (www.jahnsphotography.com), and Jill Paider, a Chicago-pro specializing in people, architecture, and food (www.jillpaider.com).
Jahns reports excellent wireless performance in all locations except those with heavy interference from electrical sources, which can cause inconsistent firing. He solved this problem by switching to the PocketWizard.
Watch out when in a hot location: Because the 375R lacks an internal cooling fan, it may overheat and lock up when fired repeatedly or when used outdoors in direct sun on hot days. Both photographers warned about this. As for durability, Paider says, "My Travelites have survived numerous flights as checked baggage, and have been knocked over many times. They still work!" We're not surprised. We found the Travelite 375R to be a rugged, richly featured, midlevel location light, with many options you'd expect and a host that came as pleasant surprises.