Software Review: Corel Digital Studio 2010
A fast and easy way to fix and post your photos and videos.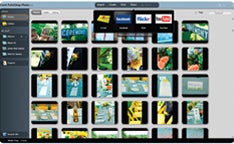 We may earn revenue from the products available on this page and participate in affiliate programs. Learn more ›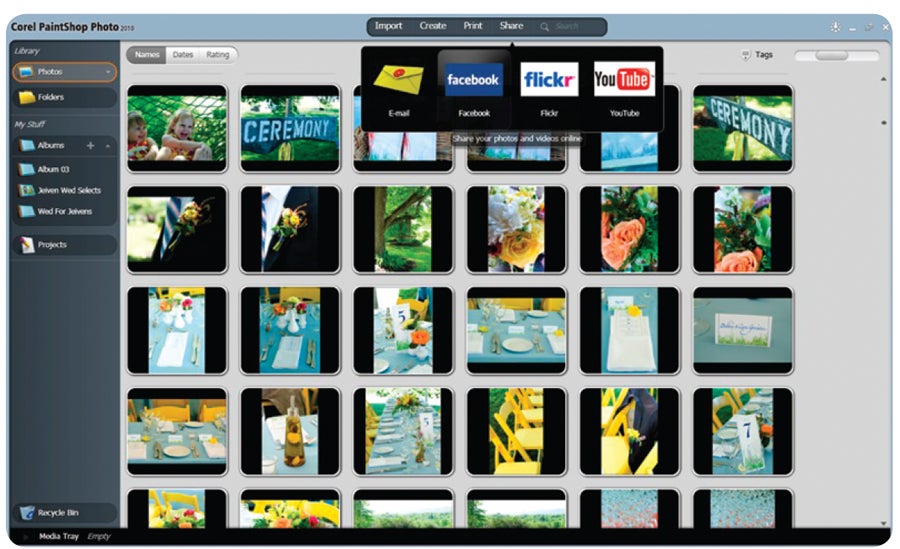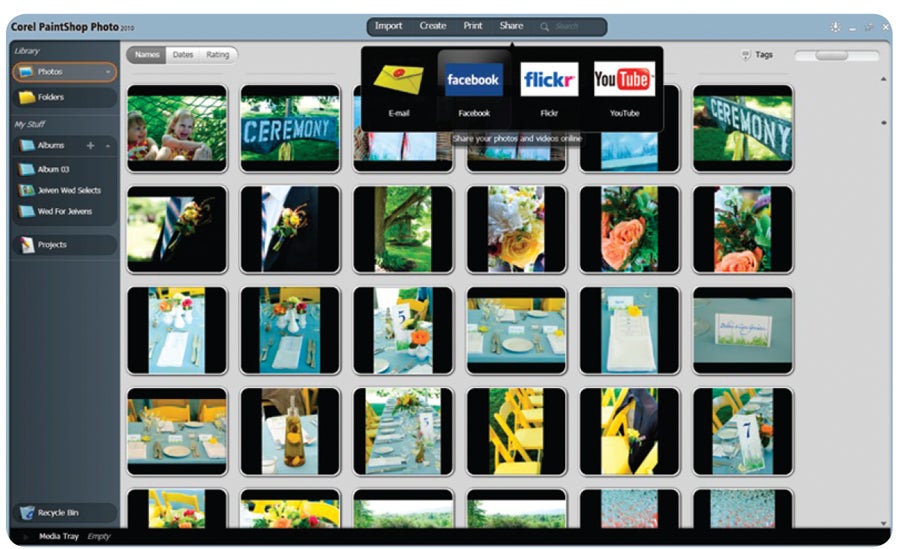 Software Review: Corel Digital Studio 2010
It may surprise you that one of the best new imaging programs offers fewer tools than most. But Corel's Digital Studio 2010 ($100, direct) will prove more useful to many photographers for just that reason. With a streamlined, clean interface, it lets PC users easily and quickly edit photos and videos, and share them via e-mail, Facebook, Flickr, and YouTube.
Corel created it mainly for a less tech-savvy audience, but after a few days using the software, I found that it can fill a hole in any photo enthusiast's workflow.
Digital Studio comprises four separate programs: photo and video editors, plus a DVD burner and player. The editing interfaces place a file browser on the left, your images in the center, and a menu on top for Import, Create, Print, and Share—the software walks you through each task.
You're limited to the most crucial photo-editing options, making it a great supplement to a powerful (and complex) program like Adobe Photoshop. You can get in, make simple adjustments to the crop, color, or exposure, share your photos online, and get out. And there are just four preformatted "projects" to print or order: a collage, greeting card, calendar, and photo book.
The video editor is equally efficient, with one of the most useful interfaces I've seen. You can trim clips and refine color without losing your originals. Line them up, and you have a decent-looking movie. It took me 10 minutes to shoot, edit, and post a 23-second video—with titles and transitions— to Facebook and YouTube.
You can also combine photos and videos into a slide show. Add a song from your music library, and the software automatically fits the images to its length.
Creating fun projects in Digital Studio took me so little time that I realized: It can be great to get my photos out in the world without spending five hours fussing with them first.