Lens Test: Pentax DA 35mm f/2.8 Macro Limited AF
A little close-up prime with big results.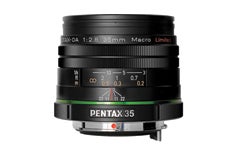 We may earn revenue from the products available on this page and participate in affiliate programs. Learn more ›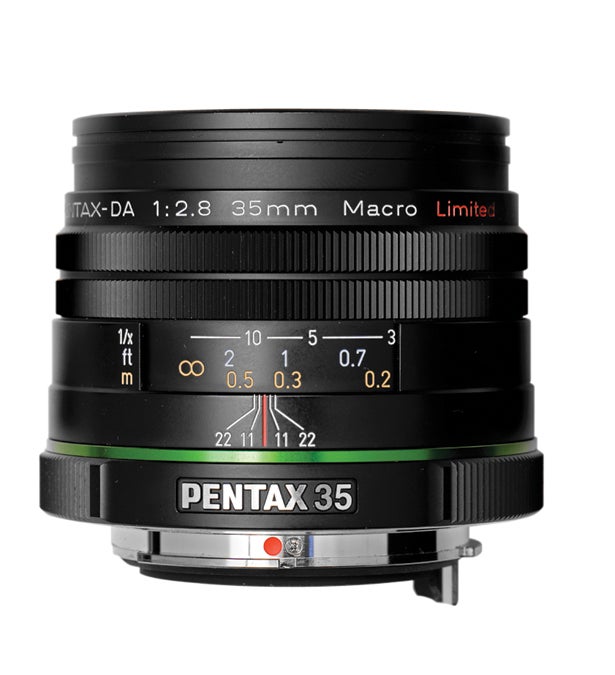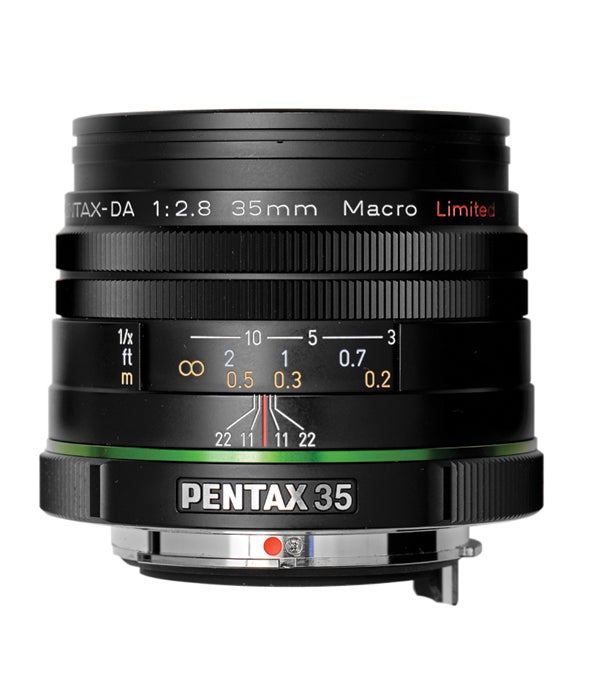 Pentax DA 35mm f/2.8 Macro Limited AF image
Durable and well designed, Pentax's DA Limited lenses have long been among our favorites. And this light, compact, aluminum-clad prime ($540, street)—equivalent to 52.5mm on Pentax DSLRs— lives up to the line. Offering greater-than-lifesize magnification and focusing to 5.5 inches, it's perfect for small subjects that you can reach to adjust from the camera position.
Its coating repels dust, water, and grease, while the Quick-Shift focus system switches between AF and manual instantly. The focusing ring turns smoothly, but the built-in, retractable lenshood extends with a slightly sticky feel. The velvet-flocked cap and lenshood add a touch of luxury.
Our SQF test results were Excellent, and DxO Analyzer 3.2 tests showed Imperceptible barrel distortion— a superior result, topping Nikon's 35mm f/1.8 macro, for instance. There was no light falloff in the macro range, though at normal shooting distances, vignetting was closer to average.
Easy to carry, equivalent to normal focal length, fast, and sharp, with plenty of magnifying power and virtually no distortion. What more could close-up fans ask for?
TEST RESULTS
Distortion: 0.08% (Imperceptible) barrel
Macro Distortion: 0.08% (Imperceptible) barrel
Light Falloff: Gone by f/3.5
Macro Light Falloff: None
Close-Focusing Distance: 5.5 inches
Maximum Magnification ratio: 1:0.92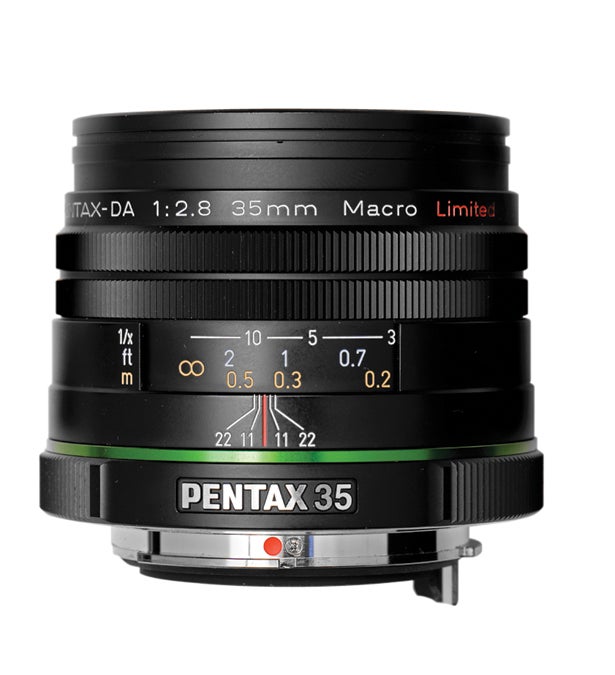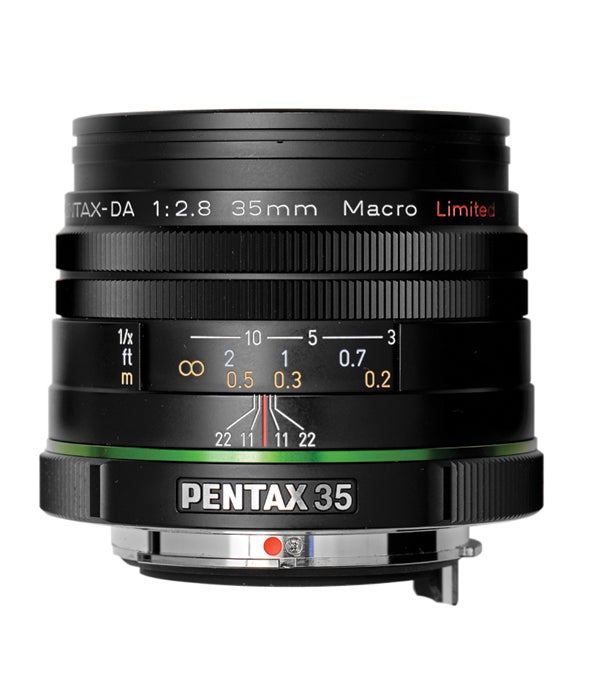 Pentax DA 35mm f/2.8 Macro Limited AF image