5 Hot Trends In Lenses
We've pored over more than 80 lenses and saw a handful of patterns emerge.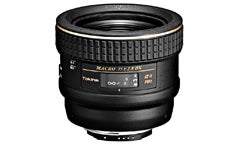 We may earn revenue from the products available on this page and participate in affiliate programs. Learn more ›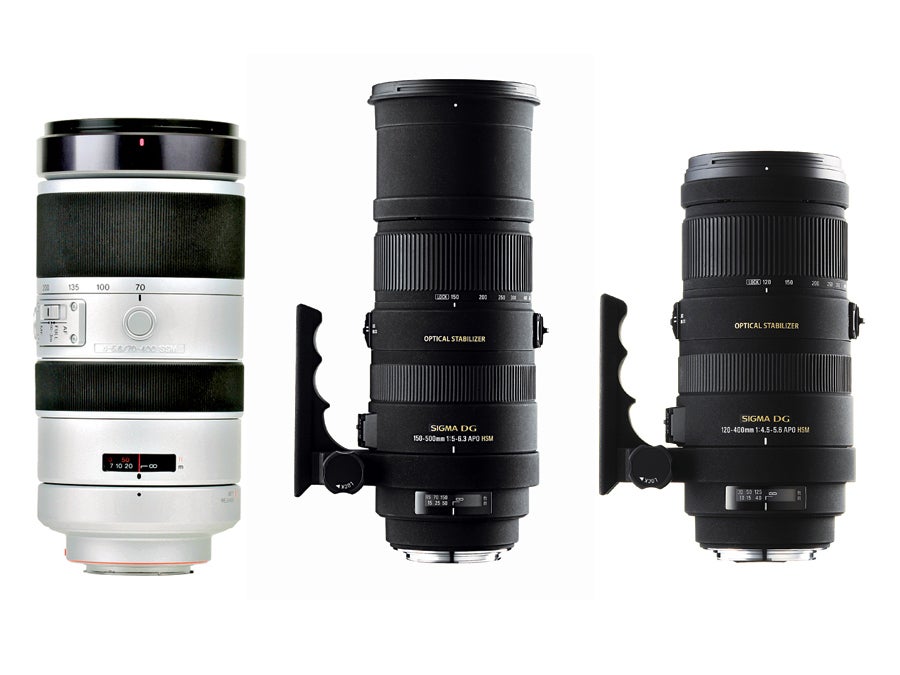 Cameras seem to get all the attention, with their everclimbing pixel counts and buzzworthy features. But seasoned shooters will tell you—over and over—that lenses are what make the magic. To get a handle on the current state of the optical arts, we've pored over more than 80 lenses introduced in the past two years, and seen a handful of key trends emerge: dramatically longer zoom ranges, image stabilization on lenses designed for close-up and wide-angle work, a resurgence of fast primes, and new, highly compact glass for the Micro Four Thirds format.
While reporting, we also uncovered some possible developments, including lenses specifically geared for DSLR video, and increasingly sophisticated stabilization systems. Read on to discover just how vibrant and exciting lens technology is today, starting with…
1. The Rise of the Supertele Zooms
In years past, supertele zooms— that is, lenses that start and end in the telephoto range, and reach to at least 400mm—were relatively rare beasts. Today, Nikon has a pair of excellent VR (image-stabilized) products, an 80–400mm and 200–400mm; Canon, a 100–400mm; Tamron, a 200–500mm; and Tokina, an 80–400mm. Last July, Sony unveiled a 70–400mm, which our test (September 2009) called "an optical superstar." It's Sigma, however, that dramatically ratcheted up interest in the supertele zoom, turning the category red hot virtually overnight. In a remarkable flurry of releases two years ago, it unveiled three at once: a 120–400mm, 150–500mm, and the Godzilla of all supertele zooms, the 35-pound, 28.6-inch, $29,000 200–500mm f/2.8.
Nikon got this ball rolling a few years ago with its 105mm f/2.8 macro prime, the first such lens to couple lifesize subject magnification with Vibration Reduction, its term for lensbased image stabilization.
Since then, Canon, with its EF 100mm f/2.8 IS lens, and Nikon have added to the list. We'd even include Pentax's 100mm 1:1 macro—although it's not image-stabilized, since Pentax puts this feature in the camera body instead.
Of all the new 1:1 macros, the coolest just may be Nikon's AF-S DX Micro-Nikkor 85mm f/3.5G ED VR lens. Announced in October 2009, this digital-only (that is, built for cameras that have APS-sized sensors) master tool is well-suited to portraits as well as to close-ups.
Plus, it streets for a very reasonable $530, offering lifesize magnification and stabilization much more affordably than the company's original pro-level 105mm VR lens ($890, street).
3. Shake Control Reaches Wider Angles
Traditionally, image stabilization rarely made it into lenses wider than 18mm. Then, about two years ago, came the Nikon 16–85mm, followed a year later by Canon's 15–85mm , Tamron's 17–50mm , and, in December, Sigma's 17–70mm— all wider than 18mm and all with shake control.
The newest stabilized wideangle, Sigma's 17–70mm f/2.8–4 DC Macro OS HSM, offers the highest magnification in the class (1:2.7), plus comes in most mounts, giving Pentax and Sony shooters the option of cameraor lens-based stabilization.
4. Normal Primes Get Fast and Close
Among the 80-plus lenses that we surveyed were seven high-speed normal-range primes—a trend, for sure. Why do they matter? Sharp, light, and well-made, these singlepopular focal-length optics have bright apertures for low-light shooting and nicely defocused backgrounds. They're also very reasonably priced (several sell for less than $200). In short, you get a lot of lens for the money.
Even better? All but the Nikon and Sony 35mm lenses offer 1:1 macro capability.
These New Normals include APS-C-format glass from Nikon (35mm f/1.8), Pentax (35mm f/2.8), Sony (30mm f/2.8 and 35mm f/1.4), Tokina (35mm f/2.8), and Tamron (60mm f/2), plus a full-frame 60mm f/2.8 from Nikon.
5. Micro Four Thirds Format Builds Out
A category that didn't exist just two years ago, compact Micro Four Thirds lenses now number close to 10 (and counting) between the Olympus and Panasonic catalogs.
Olympus has a 17mm and 14–42mm, plus an announced 9–18mm and 14–150mm. Likewise, Panasonic supports its Lumix G1 and GH1 Micro Four Thirds bodies with a 20mm, 7–14mm, 14–45mm, 14–140mm and 45–200mm—all very healthy and hopeful signs for this emerging format.
Why should Canon or Nikon shooters care about optical developments in the Micro Four Thirds arena? Because the innovations that Olympus and Panasonic are bringing to these lenses may ultimately migrate to other platforms. These include:
– Remarkable miniaturization. The Olympus 14–42mm, for example, which was used to capture the dining room, contracts to a truly slim 1.75 inches in its "off" position. As our photo reveals, this unusual retractable zoom barrel exacts little or no price in contrast, sharpness, or distortion control.
– Going green. On these lenses, Olympus jettisoned lead-based lens coatings in favor of titanium, reducing the possibility of heavy metals being discharged back into the environment.
– Updateable firmware. Micro Four Thirds lenses have on-board, user-addressable CPUs. This unique, Olympusoriginated technology is now coming of age, and has proven invaluable in adapting Olympus lenses for Panasonic camera bodies, among other uses. Some Oly lenses have already benefited from as many as four firmware updates.
Future Trends
After interviewing many of the major players, we see the most exciting forthcoming technology in the design and manufacture of lenses specifically for DSLR video.
According to Mark Amir-Hamzeh, general manager of Sigma Corporation of America, these lenses could be fundamentally different from those designed for still photos, with extremely light and responsive actuators designed for smoother and absolutely silent autofocus. Stabilization mechanisms, also silent, won't interfere with incamera sound recording.
Sharpness—so important to still photos—is likely to take a backseat to mechanics, with smaller, lighter, easier-to-move glass that will smoothly, rapidly, and continuously achieve focus. Power zooming, another potentially important feature, will also be silky and quiet, probably offering preset, variable zoom speeds.
As more and more DSLRs become capable of beautiful, high-definition video, the move to video-specific lenses could really take off.
One optical insider (who asked not to be named) hints at the mating of in-camera and in-lens image stabilization. If this comes to fruition, it could give photographers sharp pictures shot handheld at shutter speeds measured in full seconds—four or five times longer than what's possible now.
It looks like lenses will keep working magic for your photos.