Top 5 Digital SLRs for January
Canon and Nikon dominate the DSLR market, but Sony is knocking on the door. See our new DSLR sales rankings for more details.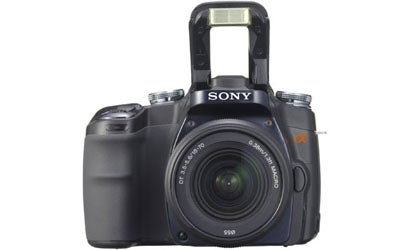 We may earn revenue from the products available on this page and participate in affiliate programs. Learn more ›
Each month the NPD Group ranks America's top-selling digital cameras based on unit sales. Here are the top-selling digital SLRs for January 2007. Also, see our digital compact rankings.
|||| |—|—|—| | Make/Model| Megapixel| MSRP/Street| | 1. Canon Digital Rebel XTi| 10.1MP| $799/$700| | 2. Canon Digital Rebel XT| 8MP| $899/$600| | 3. Nikon D40| 6.1MP| $600/$570| | 4. Nikon D80| 10.2MP| $1000/$970| | 5. Sony DSLR-A100K| 10.2MP| $999/$635| Check out the PopPhoto.com Buying Guide for reviews, specs, and pricing on these models and hundreds more.
Rankings for January 2007
Source: The NPD Group