Top 5 Digital Compacts for January
Canon nabs four of the top five spots with its popular SD and A series cameras.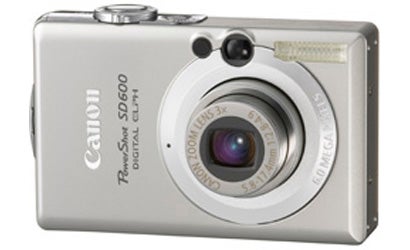 Each month the NPD Group ranks America's top-selling digital cameras based on unit sales. Here are the top-selling digital compacts for January 2007. Also, see our digital SLR rankings.
||||| |—|—|—|—| | Make/Model| Megapixel| Zoom| MSRP/Street| | 1. Canon PowerShot SD600| 6MP| 3x| $350/$215| | 2. Canon PowerShot SD630| 6MP| 3x| $399/$265| | 3. Sony Cyber-shot DSC-W50| 6MP| 3x| $250/$200| | 4. Canon PowerShot A540| 6MP| 4x| $300/$175| | 5. Canon PowerShot A530| 5MP| 4x| $250/$145| Check out the PopPhoto.com Buying Guide for reviews, specs, and pricing on these models and hundreds more.
Rankings for January 2007
Source: The NPD Group