Sigma 50mm f/1.4 EX DG HSM AF: Lens Test
This Sigma offers most of the perks of a top-drawer, high-speed normal lens.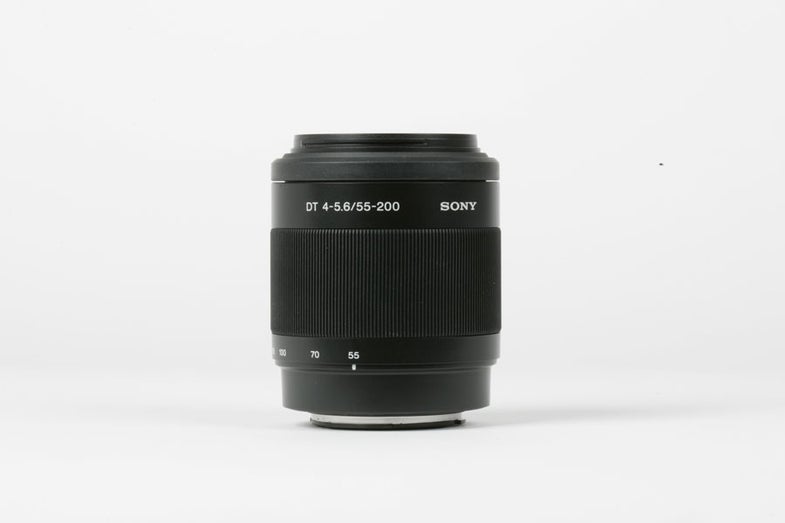 We may earn revenue from the products available on this page and participate in affiliate programs. Learn more ›
Similar in size, features, and price (though not format) to Sigma's 30mm f/1.4 high-speed "normal" prime for DSLRs with APS-C sensors, this 50mm full-framer ($500, street) also belongs to Sigma's EX family of pro-quality glass. Unusually expensive compared with 50mm f/1.4 glass from Canon, Nikon, Pentax, and Sony (the Pentax streets for $200), the Sigma scales up to an 80mm on most DSLRs, and is available in all popular mounts except Four Thirds.
HANDS ON
Quite large, at 1.17 pounds, the lens weighs about the same as Hasselblad's 80mm f/2.8 normal lens for medium format film cameras! Why so large? One reason is its HSM super-quiet, super-fast autofocus motor — this is the only normal f/1.4 that uses the ring-type AF motor that allows manual focus override in the AF mode.
In a faintly flecked, matte black finish, the Sigma has a rubberized, amply sized manual-focus ring that turns somewhat stiffly. The lens has gold accents, with subject-distance (feet and meters both in white) and depth-of-field scales.
IN THE LAB
As you would expect from an EX-series Sigma, SQF performance topped out in the mid- to high- Excellent range, promising both sharp and satisfyingly contrasty images. The results were slightly ahead of the comparable Canon and Nikon lenses, especially at larger magnifications.
DxO Analyzer 3.0.1 tests of distortion control found barrel distortion (0.21%) toward the middle of the Slight range, again marginally better than Canon (0.24%) or Nikon (0.22%), but not up to Pentax's 0.08% Imperceptible-range showing.
Light falloff was gone from the edges by f/2.8 — a close match with most of the competition.
At the close-focusing distance of 16.25 inches, maximum magnification reached 1:6.3, somewhat better than Sigma's published spec of 1:7.4, but it's still not a lens for close-up fanatics.
CONCLUSIONS
This Sigma offers most of the perks of a top-drawer, high-speed normal lens: satisfyingly sharp images in low light, along with creamy, defocused backgrounds when used at or near maximum aperture. By 50mm f/1.4 standards, it handles better than most, thanks to fast and quiet AF action, and the ability to touch up focus manually without having to switch from auto- to manual focus. Is it worth the additional cost in dollars and ounces? That's your call.