Panasonic Lumix DMC-FZ28: Sneak Peek
Panasonic adds megapixels,720p HD video, and more "intelligent" features to its 18x EVF camera.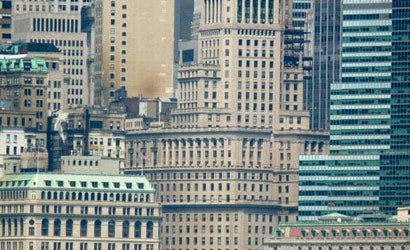 We may earn revenue from the products available on this page and participate in affiliate programs. Learn more ›
Panasonic's new 18x EVF, the 10.1 megapixel Lumix DMC-FZ28 ($399 SRP) looks and feels a lot like last year's very capable 18x EVF, the 8.1 mepagixel DMC-FZ18 ($350 street)-and that's a good thing.Remember, the FZ18 finished best in class in a three-way shootout against other 18x EVFs last fall. But the FZ28 isn't simply the FZ18 with a couple extra megapixels on a 1 / 2.33″ CCD.
The focal length of the FZ28 is 27-486mm (f/2.8-4.4) as opposed to 28-504mm on the FZ18.

720p HD video at 30fps with zoom and sound during capture.

Venus IV engine and expanded intelligent Auto settings.

Intelligent Exposure, which we first saw in the Panasonic Lumix DMC-TZ5 which can adjust the ISO in different sections of the frame for optimal exposure.

HDMI output with optional cable.

Improved face detection, focus tracking, and a 13 fps 3mp burst mode.

Expanded intelligent Auto controls that do serious justice to the oft-derided phrase "point and shoot."
In other words, the FZ28 takes a winning camera design and makes it even stronger. We had the chance to spend a few moments with this new EVF while checking out the NYC Waterfalls from the water and can't wait to get it in the lab for a full lab and field test to really run it through its paces.
But in the half-hour we had with the Panasonic Lumix DMC-FZ18 – mostly in intelligent Auto mode under the challenging hazy bright midday conditions – we were quite impressed with the tonal range and detail captured in the images. As with most compact Panasonics we've seen recently, the default settings seem to favor great detail with low contrast. Therefore many of the images in the sample shot gallery have had a touch of contrast snap added before posting.
Check out the image quality samples we shot during our sneak peek of this cool new camera by clicking on the top photo on this page. And check back for a full lab test of the as soon as we can get our hands on a eval unit.