Olympus E-520: Camera Test
The Olympus E-520 is a serious bargain DSLR.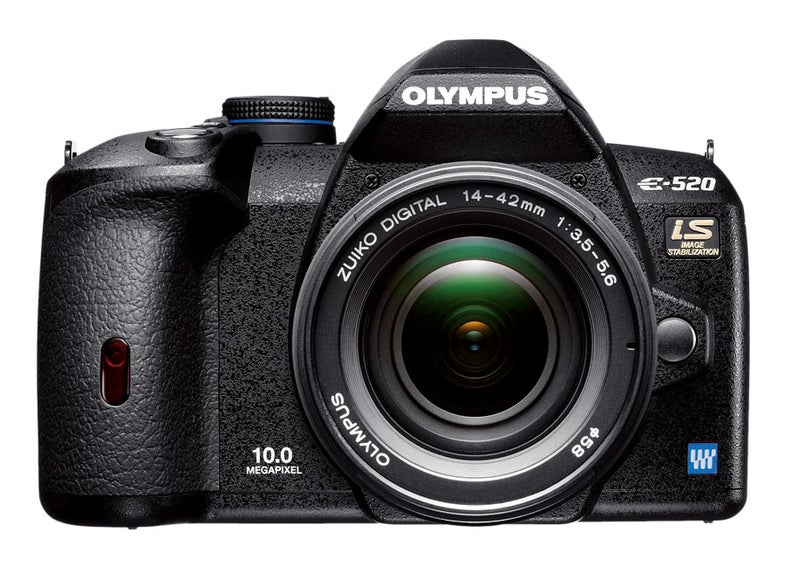 We may earn revenue from the products available on this page and participate in affiliate programs. Learn more ›

Olympus-E-520-001
Front View

Olympus-E-520-002
On the back: A press of the screen button (below the IS button) brings up live view. The OK button and four-way controller access most shooting settings via the LCD.

Olympus-E-520-003
On the top: Scene setting on the mode dial accesses 15 subject modes, including children, high key, candle, and fireworks. All told, the E- 520 has a dozen buttons dedicated to various controls such as drive mode.