Lens Test: Canon 60mm f/2.8 Macro EF-S USM AF
This 60mm macro is supremely suited to nature or product close-ups, as well as portraiture and low-light work.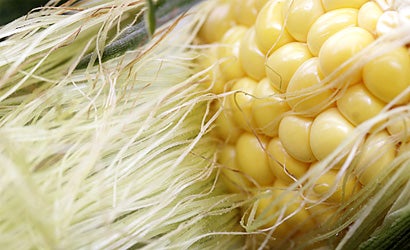 We may earn revenue from the products available on this page and participate in affiliate programs. Learn more ›
Canon's first true macro EF-S (digital-only) lens, the new 60mm f/2.8 ($385, street) gives EOS Digital Rebel, 20D, and 30D owners the same magnifying power (1:1) and about the same field of view (96mm equivalent) as its 100mm f/2.8 EF macro gives full-frame shooters. But it's more than a half-pound lighter and $85 less expensive.
Hands on: About average in size for a high-speed, short tele lens, this 60mm is actually slightly larger than Canon's 50mm f/2.5 1:2 macro, a marginally faster lens that covers 35mm (and remains in the lineup). Stacked against the comparable 4.7-inch 100mm f/2.8 macro mentioned above, however, the 60mm seems ultracompact, and is a superb example of the physical benefits of going digital-only. The USM-driven AF action is fast and almost absolutely silent; the manual focus action is well-damped.
In the lab: Optically, the 60mm is among the best lenses we've tested. It produced Excellent SQF numbers at all apertures, and, according to DxO Analyzer 2.0 tests, Imperceptible barrel distortion (0.15%) outside the macro focusing range and an even better showing (0.06%, barrel) at the closest focusing distance. Near infinity, light falloff left the corners by f/4; within the macro range, we found no perceptible vignetting, even at maximum aperture. Also, the maximum magnification was greater than Canon's claimed 1:1, offering slightly bigger than lifesize reproduction (1:0.9) at close-focus, 7.87 inches.
Conclusions: Clearly a superior copy-stand lens, with virtually no edge falloff or curvature-of-field issues, this 60mm is also supremely suited to nature or product close-ups, as well as portraiture and low-light work. However, Canon DSLR shooters who don't need the extra magnifying power will be forgiven if they opt for the less expensive, full-frame 50mm f/2.5, especially if a full-frame Canon SLR/DSLR is in their future.
SPECIFICATIONS
60mm (61.24mm tested), f/2.8 (f/2.94 tested), 12 elements in 8 groups. Focusing turns 140 degrees counterclockwise.
Diagonal View Angle: 24 degrees.
Weight: 0.76 lbs.
Filter size: 52mm.
Mount: Canon AF digital.
Street price: $385.